Business Executive Manager
by Ronald J. Romanski
(Bolingbrook, IL, USA)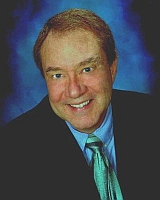 Ronald J. Romanski
RONALD J. ROMANSKI, ABD, MBA


EXECUTIVE MANAGEMENT
+Tenacious and dedicated executive leader with more than 20 years of senior management experience spanning real estate, telecommunications, education and, banking.
+Adept at developing new products and business offerings and shepherding them from cradle to grave. Demonstrated sales and marketing expertise, with the ability to build consensus and achieve buy-in from internal and external customers.
+Strong operational and strategic skills with a history of driving effective growth and turnaround.
*Executive Decision Making
*C-Level Relations
*Opportunity Analysis
*New Business Development
*Revenue Production
*Operational Leadership
*Sales & Marketing
*Market Entry
*Product Launch
*Brand & Product Management
*System Integration
*Continuous Process Improvement
*Training Strategic Growth
*Turnaround Leadership
*Project Management
*P&L Management
PROFESSIONAL EXPERIENCE
Managing Broker-Owner, THINK OUTSIDE THE BOX REAL ESTATE (Bolingbrook, Illinois), 2010-Present
Founded the company to capitalize on opportunities in the current real estate environment following extensive research and strategic planning.
Drive new business development while managing current client needs. Develop and execute tailored marketing campaigns to target individual prospects.
Associate Broker (2007-2009) EXIT REALTY; REALTOR.COM, Downers Grove & Oakbrook, Illinois.
As one of 40 agents, managed sale and purchase of residential and commercial real estate in the greater Chicago metropolitan area.
Managing Broker-Owner (1997-2006), PRUDENTIAL CLARK & HOLM REAL ESTATE, Downers Grove, Illinois.
Developed a strong operating plan for a new franchised real estate company and later revised it to support changing market needs and a new franchise presence.
Projected business cycles, return on investment (ROI), and future value to find and pursue profitable business opportunities. Identified and overcame barriers to entry to increase market share and increase asset performance.
Managed up to 50 agents. Administered multimillion dollar profit and loss (P&L).
Position Highlights
*Increased gross closed income 300% in 10 years, from $400,000 to more than $2.8M.
*Achieved and maintained an 8% margin against an average of 3%.
*Standardized software and other productivity tools to integrate systems, boost efficiency, and increase agent revenue production.
*Awarded the President?s Platinum Circle Award for selling more than $20M in real estate.
Other Executive Work
*Director of Business Development,AMERITECH, Chicago, Illinois, 1987-1996.
*Vice President of Corporate Strategy, FIRST CHICAGO, Chicago, Illinois.
EDUCATION
*PhD Candidate (ABD),Philosophy, DePaul University, Chicago, Illinois.
*Master of Business Administration (MBA) in Management, Kellogg Graduate School of Management, Northwestern University, Evanston, Illinois.
*IBM Project Management School
Professional Affiliations
*Managing Broker, National Association of Realtors.
*Past Member, President's Healthcare Committee.
**Publisher's note: Contact Mr. Romanski via the hyperlink below this page; comments will be public.**