Information Technologist Resume
by Arnel Ramirez Daniel
(Virac, Catanduanes )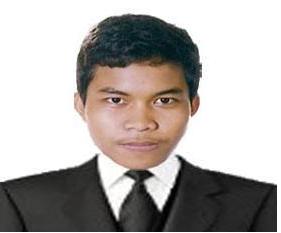 Arnel Ramirez Daniel
Information Technologist Resume


Objectives: To work in an organization that will offer a path for career growth and personal development by focusing on skills and ability of its employee.
Qualifications:
• A graduate of Bachelor of Science in Information Management
• Have knowledge in Microsoft Office Applications such as MS word, excel, powerpoint presentation and publisher.
• Have Knowledge in Programming Language such as Turbo C, Visual Basic 6.0 and Java Programming.
• Basic Knowledge in PHP Dreamweaver.
• A data encoder.
• Responsible, reliable, hardworking and efficient.
• With eagerness to learn.
• Can work in less supervision.
Educational Background:
Tertiary:
CATANDUANES STATE COLLEGES
Bachelor of Science in Information Management (Major)
Calatagan, Virac, Catanduanes
School Year: 2007-2011
Secondary:
CATANDUANES NATIONAL HIGH SCHOOL
Constantino St. Virac, Catanduanes
School Year: 2003-2007
Elementary:
GOGON ELEMENTARY SCHOOL
San Isidro Villages Virac, Catanduanes
School Year: 1997-2003