Nurse Resume
Finally, A Nurse Resume Sample for CNAs That Will Make Your Phone Ring Off the Hook!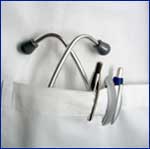 A CNA nurse assistant professional will be in Very high demand. But, you're here today, because you need a powerful-nurse-resume sample or example before getting an interview.
The Doctor called 911; eResumes4Vips is on the way to the E.R...with an Awesome CNA resume example in-hand!


Free Resume Critique...Anyone?
Submit your resume for review and critique. Let the eResumes4Vips public add suggestions. **NOTE: delete your address, telephone, and email from your resume header to protect your privacy.**
What Other Visitors Have Said
Click below to see contributions from other visitors to this page...

Degreed Filipino Staff Nurse Resume Not rated yet
Degreed Filipino Staff Nurse Resume Contact Me via email with serious career opportunities. Career Objectives: Professional nursing and/or nurse-educator …
C.N.A Independent Contractor Resume Not rated yet
C.N.A Independent Contractor Resume I am currently seeking full time employment as a CNA. I received my certification in 2009. I love being able to …
Resume for a Non-Native English-speaking Nevada CNA Not rated yet
Resume for a Non-Native English-speaking Nevada CNA **Ms Lomashvili asked eResumes4Vips.com to 'tweak' her resume. Of course, as a non-native english …
Resume for an Illinois Certified Nursing Assistant in Transition Not rated yet
Resume for an Illinois Certified Nursing Assistant in Transition OBJECTIVE: Dedicated, service-focused professional seeking to transition into healthcare …
Certified Nursing Assistant Resume Not rated yet
Certified Nursing Assistant Resume Objective: To obtain a position as a Certified Nursing Assistant. To help care for people and their needs. Profile: …
Nurse Case Manager Resume Not rated yet
Nurse Case Manager Resume OBJECTIVE: To provide and maintain quality nursing, by standards set for my scope of practice, and within the realm …
Registered Oncology Nurse Resume Not rated yet
OBJECTIVE: Registered Nurse seeking a position within a progressive medical health center. SUMMARY OF QUALIFICATIONS: •Advocate for patients …
Medical Social Worker Resume Not rated yet
Experience: *Interpreter and Medical Social worker, Bangkok Refugee Center, 2007-2009, Bangkok, Thailand *Translated for hospital patients *Provided …
A Registered Nurse Manager Profile Not rated yet
I am the Nurse Manager of an Endoscopy unit at the Averter's Administration Medical Center. I have been a nurse manager for 6 years.
CNA Resume Not rated yet
Objective: To gain experience as a Certified Nursing Assistant (CNA)to establish my professional reputation within a health care setting. Moreover, …
Certified Nurses Assistant Resume Not rated yet
INTRODUCTION: I AM A CERTIFIED NURSES ASSISTANT WITH OVER 13 YEARS EXPERIENCE.I AM LOOKING FOR EMPLOYMENT AS A CNA, HOME HEALTH AID PROVIDER, OR A POSITION …
Honoring Nurses Not rated yet
Honoring Nurses Who Make a Difference in the Lives of Cancer Patients (NewsUSA) - A diagnosis of cancer brings a variety of unwelcome struggles and …
Mary Elizabeth Gaytan CNA Resume Not rated yet
Objective: To obtain a position as a nurse assistance, to care and help with peoples needs. Working to better the needs of disabled and elderly person. …
---
CNA Nurse Resume Sample
Hot and Fresh from the Oven
Cesar Chavez
101 El Rancho W
Los Angeles,CA
(917)508-6437
cesar_chavez@eresumes4vips.com
eResumes4Vips
Objective
Supervisory CNA staff opportunity within a PPO nurse care agency.
Experience
City of Angels Healthcare, Los Angeles, CA Certified Medication Technician (Supervisor) July 1999 to Present
Supervised 50 employees, scheduled work hours, resolved conflicts, determined salaries.


Maintained related medical records under supervision of Nurse Executive director.


Wrote, designed and produced Patient care protocol handbook Rotated among various clinical services of institution, such as obstetrics, surgery,orthopedics, outpatient, admitting, pediatrics and psychiatry.


Education: UCLA-Davis,
Davis, CA, Associate of Science
Earned Certificate of Achievement for distinguished participation in OSHA, Fire Safety, Infection Control, Standard Precautions, and HIV/AIDS & HBV Confidentiality training.
Hobbies: Reading and Enjoying Oprah's Book Club
A CNA sample from eResumes4Vips will have your telephone ringing off the hook. A really sharp and professional nurse resume example coupled with a thriving job market will lead you to a big problem.
What's the problem? Easy..."Which Job Do I Take?" Now thats a good problem to have!
---

sample resumes for nurses -
---
Unique Online Network Provides
Business Solutions for Nurse Entrepreneurs
A new Nurse Entrepreneur Network NeN has been formed to help nurses who are or want to be successful entrepreneurs.
Launched on January 1, 2004, and re-designed on January 1, 2005, the web and telephone-based subscription organization provides networking, education and training as well as coaching for member nurse entrepreneurs. The NeN also helps members form collaborative alliances and promote their businesses.
Billed as "the place to go for business solutions for nurse entrepreneurs," the NeN offers teleclasses, informative articles, checklists, forms, worksheets, group coaching, real audio, and a member forum.
This new venture is currently offering a one month trial membership for $9. Complete information and registration materials are available on the web site at Nurse Entrepreneur Network
The Nurse Entrepreneur Network was created to help nurse entrepreneurs develop and expand their businesses. Founded by LeaRae Keyes, RN, BSN, PHN, CDMS, CCM, the vision of the organization is to provide extraordinary value while inspiring and empowering the entrepreneurial spirit of nurse entrepreneurs.
The Network encourages sharing and support in solving business problems, fosters collaboration, and provides education, resources and coaching. The NeN also provides an environment where members can make their services and products available to each other and their clients.
Keyes' career has prepared her well for her new nursing venture. Her professional background includes many years of experience in health care including home health care, home health care management, sales and marketing of health care services, case management, life care planning, rehabilitation consulting, and case management.
A successful nurse entrepreneur herself, Keyes established her own case management and life care planning business in 1998. A graduate of Coach University, Inc., she added coaching services to her business in 2000.
She continues to teach classes and present locally and nationally on Non-Traditional Careers for Nurses and the Art of Networking. eResumes4Vips strongly recommends LeaRae Keyes' Nurse Entrepreneur Network plus a powerful nurse resume!
Without Nurses, Hospitals
would grind to a halt! Of course, the Doctors, Administrators, Maintenance staff, Social workers, Volunteers, and Chaplains are all very important to Patient Care.

Also, Don't forget about our Pharmacists and Technicians...check out these resumes..

The Work At Home movement is gaining momentum. Corporate layoffs, Mortgage Banking meltdowns, and Government bailouts; work at home is the "real security."
No longer does a JOB with a nurse resume guarantee income and peace-of-mind. The work at home way is becoming the only way.
---End of CNA Nurse resume example---
---
Resume and Personal Security

Nurse Resume to Home Page

Post a Job! $30 for 30 days
This work is licensed under a
Creative Commons Attribution-Share Alike 3.0 Unported License
Want to link to the eResumes4Vips website? Simply
copy & paste the following link...you're all set.
"></a>