Preschool Teacher Resume
A Preschool Teacher Resume sample can be extremely useful for Daycare Technicians, Kindergarten teachers, Pre-K Special and Gifted Children Teachers, and Early Childhood Teacher (Para) Assistants.

Anyone who has ever worked with little kids, knows of the incredible challenges faced daily with activity planning, classroom management, and the greatest challenge of all...
The Parents!
A Great Preschool Teacher Resume sample as well as free professional expert help from eResumes4Vips might just do the trick--helping you to secure your calling. It's about developing a priceless teaching strategy as well as becoming an Educator of Great Minds for our kindergarten-aged children.

Free Preschool Teacher Resume
Preschool-Teacher-Resume Sample:
Your Name
Your Street
Your City
(917)508-6437
Email address
www.eResumes4Vips.com
OBJECTIVE:
A Challenging position as a Preschool/Kindergarten/Elementary School Special Education Teacher within an established and nurturing Child Development organization.
Learn the How-to Secrets of a Successful Web Businessvia eLearning from SiteSell e-University...
EXPERIENCE:
Your Employer (1) Employer City
Preschool Teacher Start Date to Present
*Provided disabled students with assistive devices,supportive technology, and assistance accessing facilities such as restrooms.
*Executed daily operations of Childcare facility.
*Conferred with other staff members to plan and schedule lessons promoting learning,following approved curricula.
Your Employer (2) Employer City
Preschool Teacher Start Date to Present
*Wrote, designed and produced Seasonal Holiday Children Events.
*Established clear objectives for all lessons, units, and projects, and communicated those objectives to children.
*Was instrumental for a Budget Surplus of $5,000.
*Organized and led activities designed to promote physical, mental and social development, such as games, arts and crafts, music, storytelling, and field trips.

EDUCATION:
Your School School Location
Your Degree May 2006
*Major in Early Child Development; Minor in Business Administration (BBA).
*Financed studies with Part-Time work at the University Early Child Development Center.

Mometrix Teacher Test Preparation TExES Secrets Study Guide
"How to Pass the Texas Examinations of Educator Standards (TExES), using our easy step-by-step TExES study guide, without weeks and months of endless studying..."

Struggling with your preschool teacher resume or job resume? Here's how to get your telephone ringing off the hook with more top job interview requests faster and easier than you could ever imagine...
A Great Resume-Template
for a Preschool Teacher.
The Professional Skills Section
Resume Template:
Preschool Teacher, Professional Skills
This section outlines the specific details about your qualifications.
Example:
Childcare Development
Early Childhood curriculum
Cognitive theory application
Governmental Regulation and Human Services guidelines
eResumes4Vips Make a Free Printable Resume made with WinWay(c) Resume Deluxe...

WinWay(c) Resume Deluxe is the easiest and most complete job-winning system available. With it you can write your waitress-resume --track your contacts, write cover letters, and print associated envelopes.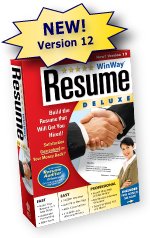 Hey, have you thought of going back to school for your MBA?

Take the first step toward getting your degree! Itfs easy to find a campus or an online school that fits your busy schedule. (Don't forget to make a preschool teacher resume ...)
Guard & Protect Your Resume Data
Preschool Teacher Resume to Home Page
^_Top of Page