Dear Friends,


Have You Given Up?
Question of the day: Have you given up? I mean, have you stopped believing in magic...Christmas? Why...
Too many times, we stop believing in the magic of positive expectation because we've met disappointment. Again and again...Right?
Last week, I was listening to Dr Joe Vitale (The Secret). He spoke about, "The What If Up! Game." Instead of saying, What if (bad stuff); replace it with "What If Up"!
Examples:
1) What If I get the New Job Call Today...
2) What If I receive an unexpected severance check from...
3) What If I stumbled upon a new entrepreneurial partnership with...
The possibilities are endless. Bottom-line: Choose to Be Positive versus Negative. It's a choice People. ~With Love, Andre (aka eResumes4Vips)

eResumes4Vips offers visitors FREE job search and resume building tools needed to make their own printable resume. Cutting-edge tips, tech-savvy tools, and career interest examples that successfully aid in finding and keeping your job.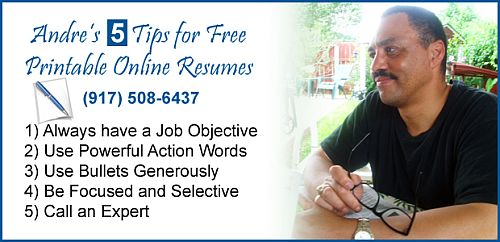 eResumes4Vips.com is the Marketing arm of AVMWERKS.org
121 Jordan Loop
Nolanville, TX 76559-4502 (USA)
(917)508-6437



SiteSell Provides the Tools to Set You Free