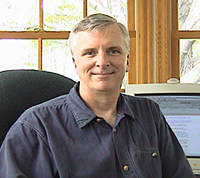 Work At Home
Is the Work At Home option the New Dream-Come-True?
The Work-At-Home movement is gaining momentum. Corporate layoffs, Mortgage Banking meltdowns, and Government bailouts, work-at-home is the "real security." No longer does a JOB guarantee income and peace-of-mind. The work at home way is becoming the only way.

What Other Visitors Have Said
Click below to see contributions from other visitors to this page...

Yes, I'm promoting BYOB and WAHM -be your own boss; work-at-home -...Don't click away; hear me out for a few more seconds.
I Get It! Scams...Pitfalls...Legalities...More Scams. Of course, practice caution; Yet, Proceed with Caution. That means look before you leap; investigate any or all opportunities before investing or quitting your job. As a matter of fact, check me and my work at home advice before acting upon.
Why Not Be Your own Work at Home Boss?
In spite of the many pitfalls, the work-at-home option is becoming a necessity for many of us. Case in point:
A 53 year-old CFO finance director is let go from $250K job.
$2.5 million ocean-front mansion must be sold.
CFO's (former) mortgage is delinquent (behind) over 90 days.
No (compatible) job prospects in sight; home facing foreclosure.
True story as reported by the Wall Street Journal, Sep 19, 2008
Hindsight is 20/20 vision. Possibly, a work-at-home arrangement (part-time), would be a real God-send at this point. Agreed?
Michael Masterson's, 7 Years to 7 Figures, talks about the "Chicken Entrepreneur." A C-E is a work-at-home worker that starts a business while keeping her Day Job. If you are still here, then let's go further.
As long as you follow your passion, coupled with Hard Work, you can will be successful. If you love Travel...then write about it. Whether you want to Learn to Sell hard goods, Your favorite photos, Compose written copy information (as do I).

Hey, I learned to become a Pro Resume Writer via homestudy. You Can Too!
To start, have, grow, and prosper a business, we must discover our purpose or mission. Next, we must discover our true passion.
---
One Way to Get There is to be a Work at Home Mom (WAHM)
What in the heck is WAHM? Glad you asked...it is an acronym for: work-at-home Mom --it could have easily been WAHD; work-at-home dad...
Mow let me introduce you all to the Work-at-Home, SiteSell (SBI) way. But first, presenting the CEO of ©SiteSell... Ken Evoy, M.D.
Dear Work at Home (WAHM) Mom,

It's exciting to know that you don't need to sacrifice your "family first" principle in order to earn some extra work-at-home income.
--WAHM is shorthand for Work At Home Mom --
Elizabeth, Cate, Erin and Jennifer, the authors of WAHM-IT!, The Masters Course, are already living their dream of work-at-home and doing something they love, surrounded by the people they love.
You can do it, too!
WAHM-IT!, The Masters Course will show you how. This excellent resource bundle is written "by WAHMS for WAHMs."

These encouraging moms give advice and suggestions that are based on real experiences and real successes. They are your mentors, guiding you towards your goal.
---So why I am offering WAHM-IT!, The Masters Course at no charge? It's a simple answer... I want you to succeed.
An online business is the perfect way to do something for yourself and get paid for it!
Site Build It!, a site-building-hosting-marketing system, assumes that you know what you want to do but you are not sure how to do it.
Site Build It! (SBI!) provides everything you need...
A Process that works - this natural, powerful, proven process is outlined, step by step, in an easy to understand Action Guide. Regardless of how "new" you are to the Net, you will understand it.

The Complete set of integrated tools - everything you need to do the process perfectly and on your own. No HTML and graphic design skills are required. You write about your theme (which feels like playing because you love the subject so much!), while SBI! takes care of everything else.

Round-the-Clock Customer Support -- and you'll make friends in the SBI! Forums. It's the friendliest "help-and-be-helped" place in the world. There is no cost to join this enthusiastic, caring community.

More Details about the WAHM Program
---
I know you are busy; want to work-at-home with little time to spare, so let's get started right away.
In the WAHM-IT! folder, there are four files...
1) ReadMeFirst.txt -- that's what you are reading now!
2) wahm-guide.pdf -- "WAHM-IT!, The Masters Course" provides all the how-to information you need to successfully build a real work-at-home business on the Net. Read this work-at-home book first.
3) wahm-case-studies.pdf -- "Case Studies" shares the inspiring stories of real-life SBI! WAHMs and their work-at-home Websites.
4) wahm-get-organized.pdf -- "Get Organized to Work at Home" offers tips on managing your household and family successfully while you work.
---Yes, you CAN have the best of both worlds... being with your family and earning a good income.
You're on your way...Thrilling times ahead! :-)

My best wishes for your success, Ken


The WAHM work-at-home guide...is a pdf download. It is an easy read, but your coffee will be cold when you're done.
Want to work at home but you hate to read...you'd rather pop open a soft drink and watch TV. No problem, I have a short Work at Home MOM TV show for you (3 to 5 minute video).
Simply follow the next page link for the FREE $5.00 (USD) show (just kidding, of course the information is free; just like all of eResumes4Vips' resume samples).

How Can You Make Money and
Be Your Own Boss while being a
work-at-home Dad/Mom?

More Work At Home Made Simple Resource Page
---
"My 7 year old son (who has a strong entrepreneurial streak) is showing a keen interest in starting a work-at-home site of his own at some point. What an incredible thing it will be to show my son how to build an online business!"
~ Michelle Schill, Style-Hair dotcom.
"My SBI! work-at-home sites kept on working day and night even when I wasn't able to focus."
~ Luisa Cupeles, ViequesTravelGuide dot com.
"I exercised due caution and did some more work-at-home research first. I asked a few people, I dug around on the internet, and no matter where I looked, I didn't hear a bad word. Everybody said the same thing, "If you build your work-at-home site with SBI, you will definitely get traffic."
~ B. Bradtke, Outback-Australia-Travel-Secrets dotcom.
"SBIers just "get it." They are too busy building their work-at-home web business to worry about "how it all happens" and are full of enthusiasm and ideas. It's contagious to watch everyone working and moving ahead."
~ Fiona McCardle/Jim Andrew, Rent-a-Villa-in-Tuscany dotcom.
"I sat at my PC and just typed and typed. I knew absolutely nothing about the internet, websites, HTML, or anything... I just typed. The great thing about SBI is that they do all of the hard (and necessary) work for me. That frees up my time to do what I do best work at home and love the most... write, teach, play, and learn."
~ Nick Stubbs, All-Things-Photography dotcom.
"I now have a work at home business that I can grow over the years. A work at home business that is fun. I'll never do a 9 to 5. I'll always own my own life.
That, more than money, more than learning about the Web, more than anguilla-beaches, more than learning how to write well, that is the most important thing I've learned from SBI!. Own your own life. If you don't, what's the point?"
~ Nori Evoy, Anguilla-Beaches dotcom.
"I was pleasantly surprised to see my work-at-home site traffic increasing, albeit slowly. I was thinking to myself, even if I didn't make any money out of this work at home site, it would have been an accomplishment for me to have built a work-at-home site with whatever little time I had."
~ Sara Ding, Juicing-for-Health dotcom.
"My Internet patients just keep rolling in. Recently, we got a nice new patient (a Stanford nurse) who found us online at our Solo Build It! site."
~ Dr. John Burch DDS, Dr-Burch dotcom.
Return to Home Page