Pharmacy Technician
Sample Resume
A Pharmacy Technician Sample Resume That Fills Your Prescription.
A Pharmacy-Technician Sample Resume is your starting point for moving into the high demand and lucrative pharmacy medical services business.
The U.S. Department of Labor projects that Pharmacy Tech (P-Ts) job demand and growth will rise by 15-20% over the next 5 years. Who knows, I'll visit my doctor (yama Baby Boomer); she'll write me a 'script' (prescription). I'll get it filled; guess who's there filling my script. Yep, It's You! I'm so proud; after all, my Pharmacy Technician Sample Resume helped get you the job [Nice!].
Aging Baby Boomers, Generation Xers will need medical attention. Your Pharmacy-Technician-Sample Resume is more than a meal ticket. You will be making a difference...a Real difference!

At Last! A How To Make a Free Pharmacy Technician Sample Resume Website That'll Have Employers Calling You!
Add Your Resume to eResumes4Vips.com
Share your resume and/or selfie pic to be a part of the eResumes4Vips Community. When you submit your resume, you will receive the following benefits:
1) Free custom editing and formatting of your resume by the Publisher.
2) Potential employers will see your resume and reach out to you via secure encrypted email.
3) The eResumes4Vips Community will learn and appreciate your 'Paying-it-Forward!'

--Your Privacy will be Guarded; no sharing with 3rd Parties (per our TOS/Privacy site policy)--
Pharmacy Technician
Sample Resume for Success
Oprah Winfrey McCain (fictious pharmacy-technician sample-resume snippet)

0001 Wall Street
Manhattan, NY
(917)508-6437
ow4mccain@eresumes4vips.com
eResumes4Vips
Objective:
A Pharmacy Technician position utilizing my skills within a community hospital setting.
Summary:

Computed charges for medication and equipment dispensed to hospital patients, and entered data in computer (Externship, tbd).

Delivered medications and pharmaceutical supplies to patients, nursing stations and surgery (Externship, tbd).


Pharmacy-Technician-Sample-Resume includes performing pharmaceutical and general merchandise support services for a drugstore.
Operated cash registers to accept payment from customers (Externship, tbd).
Education: Pharmacy Tech University of Wall Street

Licensure & Certification:
Pharmacy Technician (Candidate),February, 2029 (Projected)
Relevant Coursework included Medical Pharmacology, Body Systems & Anatomy, Medication (scripts) Order Distribution.

Over 120 externship hours of training on within a hospital pharmacy setting.
Computers: Thorough understanding of pharmacy technician sample resume (Microsoft Excel & Word). Well-versed with Hospital Intranet Patient prescription order protocol.
Teamwork: Skilled at organizing complex projects and defining project priorities previously gained as the executive assistant position to Mrs. Obama.
Fluent in 3 languages; English, Spanish, and Mandarin Chinese with both conversational and 8th grade readability.
Struggling with your pharmacy-technician-sample-resume template or job resume? Here's how to get your telephone ringing off the hook with more top job interview requests faster and easier than you could ever imagine...
eResumes4Vips Make a Free Printable Resume made with WinWay(c) Resume Deluxe...

WinWay(c) Resume Deluxe is the easiest and most complete job-winning system available. With it you can write your waitress-resume --track your contacts, write cover letters, and print associated envelopes.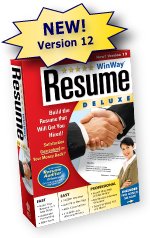 Hey, have you thought of going back to school for your MBA?

Take the first step toward getting your degree! It's easy to find a campus or an online school that fits your busy schedule. (Don't forget to make a free printable resume first...)
Employment History:
Michelle Obama's "Little People Academy", Chicago, IL
Executive Assistant, 2005 to 2007
License:
California PTCB (Candidate, Dec 2019)
References: Excellent professional references; Pharmacy-Technician Sample Resume available upon request.



The PTCB and ICPT, are the two organizations accredited to test technicians for competency. One of the most important things that you can do to improve you marketability is to pass an exam given by a pharmacy technician accrediting organization.
Of course, this requirement is in addition to having a pharmacy-technician sample resume at-the-ready...
The help you prepare and learn more about pharmacy technician accrediting, complete your pharmacy-technician sample resume and check out the Free Resources at Pharmacy Tech Resources.

Speaking of Pharmacy-Technician-Sample Resume Websites & Jobs (that's the whole point...isn't it!), the Classifieds Section remains as the 2nd best place to find jobs. The 1st being, networking (of course...).

Unauthorized copying without the expressed permission of the site owner is prohibited.

@eResumes4Vips.com | All Rights Reserved | Terms of Service | Site Disclaimer | Privacy Policy