Receptionist Resume
Custom Search
You Need a Powerful Receptionist Resume that is bottom-line upfront.A Receptionist-Resume is just the trick needed to gain a job within a Crazy, Fast-Paced, Pull-Your-Hair-Out Office,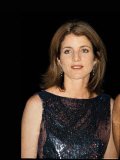 Caroline Kennedy (Art.com)
Caroline Kennedy
0000 Providence Ave
Providence, RI
(917) 508-6437
c_kennedy@eresumes4vips.com
Objective: An entry-level position in executive office management, administrative assistance, and reception duties with opportunity for advancement. 

Receptionist Resume Experience Section
Experience:
Office of the President, Department of Treasury Toys Providence, RI.
Receptionist/Information Clerk, 2008 to Present

Scheduled appointments and maintained and updated appointment calendars.

Transmitted information and documents to customers, using computer, mail and facsimile machine.
Filed and maintained records.
Heard and resolved complaints from customers and public.
Analyzed data to determine answers to questions from customers and members of the public.

Operated telephone switchboard to answer, screen and forward calls, providing information, taking messages and scheduling appointments.

Received payment and recorded receipts for services.
Greeted persons entering establishment, determined nature and purpose of visit and directed and escorted them to specific destinations.

Provided information about establishment, such as location of departments and offices, employees within the organization and services provided.
Education:
Harvard University, MBA
Yale University, Kennedy fellowship
B.A., Eastern European Fashion 2008
Graduated Summa Cum Laude
References: Contact Allison Taylor Reference Checking Service
---

Hire eResumes4Vips to write your resume
If you rather, I can write your resume for a very small fee. Visit me @Fiverr.

---
Receptionist Resume Job Description
Upon entering the reception-resume essentials for this site page, I began to ask the question: 'What does a Receptionist actually do?
After scouring the internet, I found a really source of details at one of the Wikipedia pages. Here is what it said:
Receptionist
A receptionist is an employee taking an office or administrative support position. The work is usually performed in a waiting area such as a lobby or front office desk of an organization or business.
The title receptionist is attributed to the person who is employed by an organization to receive or greet any visitors, patients, or clients and answer telephone calls.
The term front desk is used in many hotels for an administrative department where a receptionist's duties also may include room reservations and assignment, guest registration, cashier work, credit checks, key control as well as mail and message service.
Such receptionists are often called front desk clerks. Receptionists cover many areas of work to assist the businesses they work for, including setting appointments, filing, record keeping, and other office tasks. (Source: Wikipedia)
Guard and Protect Your Privacy 
Receptionist Resume to Home Page

Want free site updates instantly? Subscribe via feed and/or email. Click here...
Oct 09, 22 11:45 PM

Use eResumes4Vips make a free printable resume help. Find Sample Resume Examples for Students, Waitresses, Executives, Bartenders, and Nurses.

Oct 06, 22 12:52 AM

The Secret is Much More; T Harv Eker Pulls back the Curtain.

Oct 06, 22 12:42 AM

Time Management
Unauthorized copying without the expressed permission of the site owner is prohibited.

@eResumes4Vips.com | All Rights Reserved | Terms of Service | Site Disclaimer | Privacy Policy