Job Interview Tips
Custom Search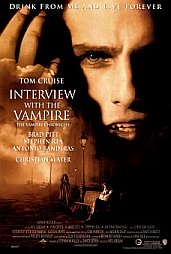 Effective Job Interview Tips,
Always "Dress for Success!"
The Number #1 Job-Interview-Tip is "Dress for Success!" Number #2 is the Boys Scout Motto (OK girls...it's Be Prepared).
I can't overemphasize the point. Dress up and Move Up!
ALL of your package needs to be presentable. That is, you must dress-up both your portfolio as well as Yourself. This sage advice is the the foundation of Job-Interview-Tips.
Another one of eResumes4Vips Job-Interview-Tips is to wear a nice and comfortable Female or Male Business Suit, Blouse and Skirt, or Male Shirt plus necktie. 

Hire eResumes4Vips to write your resume
If you rather, I can write your resume for a very small fee. Visit me @Fiverr.

More job interview tips
 Get the Most Amazing Resume Writing Tips List; Absolutely-Free, plus... the newest and most Job Interviewing Skill that there is. What Is That, You Ask?
Why, I'm speaking of the One-Armed Monster--no, it's not a slot machine, silly--It's the TELEPHONE.
Thankfully, eResumes4Vips has included some Smok'in Hot Tips to get ya jazzed for that all-important telephone interview.
First, don't forget to double-check your telephone contact listings.... Second, Read Up on the ABCs, 123s, the Birds and Bees of Seriously-Fantastic Telephone Interview Preparation Tips &...
Dress Up and Move Up
I strongly recommend a Rehearsal. Put on...Wear your Girl/Guy Suit, Shoes, Pumps, Shirt plus Necktie or Bowtie, Blouse, Camisole with Jacket. Additional job interview tips include applying your make-up, shave (Boys And Girls), and have freshly-manicured nails (again, Girls And Boys).
Some interviewers require video interviews (instead of telephone) for military security experts, actors, hair stylists, models, Executive CEOs, and reality show contestants who are unable to attend in person.
Your 'Make-Believe' must be critiqued with the following tools:
Full-length Mirror
A Mock Interview

Ask a family member or friend to role-play job-interviewing. After you polish your skills, go for the Real and Ultimate Job Interview Tips here at eResumes4Vips
Do you Drink Alcohol? Huh...whatta ya talking 'bout? 
I'm talking about Bartendering...
Wait...Don't Go Away! Some of the BEST Job Interview advice that I've seen or heard is from Jeremy, The Bartender.
Go over to eResumes4Vips' Sample Bartender Resume Page to read Jeremy's sober and deadly-effective job interview tips...
And don't forget to share this site pagee with your LinkedIn Network.
The One-Stop Adult Student Resource webpage could be an important free resource for you if improving your skillset is necessary for your career makeover. These days, intellectual as well as trade-specific education & training is an Must!
Are You Looking for Job Security? Do You Want a Stable Imcome? Can You Protect Your From Stock Market Crashes? How Can You Win the War Against Inflation & Job Layoffs?
Here's a (secret) job interview tips 4 ya...Start Your Own Business! One Way, is to Work At Home...
Brush-up on your job interview tips & techniques with The Resume Mind...

Want more job interview tips ? Here's an important one! Interviewing is the 3rd base hit of the Job Interview Tips and Resume-Get-a-Job Ballgame.
It ain't for the faint-of-heart. You've gotta step-up your 'A' game. For my  eResumes4Vips Resume-Seeker Visitors, I've decided to publish a Best Practices list: When the phone rings:
If you get a message about interviewing it always looks good on your part if you call back within 24 hours.
If you happen to answer the phone try to be in a quiet environment so that you can talk.
While leaving a message or talking to the potential interviewer let them know that you are glad they called.
If asked, when you would like to meet? Two great possible answers would be either: (1) "As soon as possible," or (2) "Whenever it would be convenient for you."
Guard Your Resume Data & Personal Security

Job Interview Tips to Home Page
Want free site updates instantly? Subscribe via feed and/or email. Click here...
Unauthorized copying without the expressed permission of the site owner is prohibited.

@eResumes4Vips.com | All Rights Reserved | Terms of Service | Site Disclaimer | Privacy Policy