Resume Privacy Policy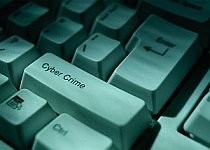 Custom Search
Your Resume Privacy
eResumes4Vips Strongly exercises its resume privacy policy for our visitors. Protecting your resume privacy is priceless.

We recognize that your resume-privacy is extremely important. This document, as well as resume forms, outlines the types of personal information we receive and collect when you use eResumes4Vips, as well as some of the steps we take to safeguard information.

We hope this Resume Privacy policy will assist you with making an informed decision about sharing personal information with us. eResumes4Vips strives to maintain the highest standards of decency, fairness and integrity in all our operations.

Likewise, we are dedicated to protecting our customer's, consumer's and online visitor's resume privacy on our website.

Personal Information
eResumes4Vips collects personally identifiable resume information from the visitors to our website only on a voluntary basis.
Personal information collected on a voluntary basis may include name, postal address, email address, company name and telephone number. This policy is in keeping our further protection of your resume privacy.
This information is collected if you request resume or professional information from us, participate in a contest or sweepstakes, and sign-up to join our email list or request some other service or information from us.
The information collected is internally reviewed, used to improve the content of our website, notify our visitors of updates, and respond to visitor inquiries. Once information is reviewed, it is discarded or stored in our files.
If we make material changes in the collection of personally identifiable information we will inform you by placing a notice on our site. Personal information received from any visitor will be used only for internal purposes and will not be sold or provided to third parties.

Resume References
Allison & Taylor, Inc. has over twenty years of experience in professional reference checking and employment verification. Reference checking services from Allison & Taylor, Inc. can help you get your dream job! In today's competitive job market former job references can make or break your career.
Our job reference checking offers an accurate way to confirm that these job references will enhance your chances, rather than stand in your way of securing the position you desire. One of the most common reasons job seekers are rejected for positions today is due to bad job references from their former employer.
Employee Background Checks can help job candidates get hired or promoted. Job applicants and existing employees can be asked to provide background checks. For some jobs, employee background screening is required by federal or state law.

Allison & Taylor, Inc. has experience in conducting extensive employee background checks that are compliant with the Fair Credit Reporting Act.
The Children's Online Privacy Protection Act  Resume Privacy
eResumes4Vips is directed to adults; it is not directed to children under the age of 13. We operate our site in compliance with the Children's Online Privacy Protection Act, and will not knowingly collect or use personal information from anyone under 13 years of age.


Hire eResumes4Vips to write your resume
If you rather, I can write your resume for a very small fee. Visit me @Fiverr.

Handling Your Information
Non-Personal Information
In some cases, we may collect information about you that is not personally identifiable. We use this information, which does not identify individual users, to analyze trends, to administer the site, to track users' movements around the site and to gather demographic information about our user base as a whole.
The information collected is used solely for internal review and not shared with other organizations for commercial purposes.

Release of Information
If eResumes4Vips is sold, the information we have obtained from you through your voluntary participation in our site may transfer to the new owner as a part of the sale in order that the service being provided to you may continue.
In that event, you will receive notice through our website of that change in control and resume privacy practices, and we will make reasonable efforts to ensure that the purchaser honors any opt-out requests you might make of us.

Updates and Effective Date
eResumes4Vips reserves the right to make changes in this resume privacy policy.
If there is a material change in our resume privacy practices, we will indicate on our site that our resume privacy practices have changed and provide a link to the new privacy policy.
We encourage you to periodically review this policy so that you will know what information we collect and how we use it.
Agreeing to Terms
If you do not agree to eResumes4Vips Resume-Privacy Policy as posted here on this website, please do not use this site or any services offered by this site.

Your use of this site indicates acceptance of this resume privacy policy. This Privacy Policy Statement was updated as of February 2, 2018.

Resume Privacy to Home Page

Want free site updates instantly? Subscribe via feed and/or email. Click here...
Oct 09, 22 11:45 PM

Use eResumes4Vips make a free printable resume help. Find Sample Resume Examples for Students, Waitresses, Executives, Bartenders, and Nurses.

Oct 06, 22 12:52 AM

The Secret is Much More; T Harv Eker Pulls back the Curtain.

Oct 06, 22 12:42 AM

Time Management