Resume Template
Custom Search
A Seriously Multi-Purpose, Absolutely Free Resume Template from eResumes4Vips...

A Resume Template or resume templates (or by any other name) for Waitress, Preschool Teachers, or Executives, all share common elements.
The Resume Builder Block
Specifically, a resume-template really works well when organized in the following order:

Job Objective
Summary of Qualifications
Professional Skills
Work Experience
Education and/or Specialized Training
Near Perfect Resume Template Objective
A Resume-Template or Resume Templates,
Basic Resume-Outline: Waitress Job Objective lets the employer know that you are interested in a specific type of work. This can be done in 2 or 3 sentences.
Example: Seeking employment within a short-order, family-style diner. Providing customer and food service to diner patrons in a friendly and timely manner.

Resume-Template

Your Name

Your Street

Your City & State

Your Home or Mobile Phone

Email

Objective:

Experience:

Education:

Special Skills:

Honors and Awards:
Professional Resume-Template

A Resume -Template or Resume-Templates or Basic Resume-Outline: for an Executive, Summary of Qualifications

A short paragraph that summarizes your experience and skills.

Example: I have 8 years of experience working for Fortune 500 companies.
Specialized experience within the areas of Merger and Acquisition (M&A), Multi-million dollar budgetary development, and Project management for multiple location teams.

The Professional Skills Section
Resume Template:
Preschool Teacher
Professional Skills:
This section outlines the specific details about your qualifications.
Example:
Childcare Development
Early Childhood curriculum
Cognitive theory application
Governmental Regulation and Human Services guidelines
Work Experience & Education Section
Within this section, you give a one paragraph summary for each of your previous jobs.
This should include starting and ending dates, reason for leaving, job title and duties, and any special accomplishments for each of the jobs.
Education
Summary of all schools attended, degrees earned, and special seminars or training courses that you have attended.
Professional organizations that you belong to, computer or programming skills, articles or books published.
Now that we have the Resume Template building blocks for a Waitress, Preschool Teacher, and Executive Resumes, let's explore the How-To's of Job Resume Formatting...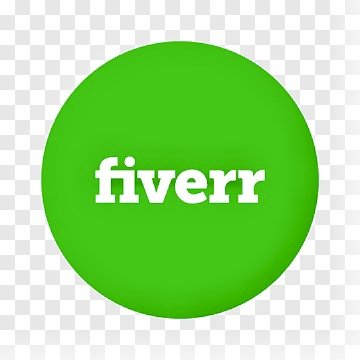 Hire eResumes4Vips to write your resume @Fiverr
---
The Highly-Guarded, Top-Secret Resume Template Writing Tips used by the Pros!
The Hidden Secret of a Successful Resume template and Job Search...You will Never-Ever become a Success, UNLESS, you learn the insider resume writer tips found here...
Thanks...now soak up all of the valuable resume template and career coaching information that eResumes4Vips.com has to offer...

Oct 09, 22 11:45 PM

Use eResumes4Vips make a free printable resume help. Find Sample Resume Examples for Students, Waitresses, Executives, Bartenders, and Nurses.

Oct 06, 22 12:52 AM

The Secret is Much More; T Harv Eker Pulls back the Curtain.

Oct 06, 22 12:42 AM

Time Management
Unauthorized copying without the expressed permission of the site owner is prohibited.

@eResumes4Vips.com | All Rights Reserved | Terms of Service | Site Disclaimer | Privacy Policy