Electrician Resume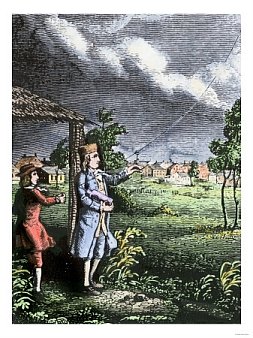 An Electrician Resume is nothing to play with...This technical resume sample involves piecing together lots of loose ends. One must be Grounded to generate a really electrifying Electrician-resume.
George Clooney
1400 E Ave H, # 72
Darfur, West Sudan (Africa)
(001) 234-5678 mobile
Electrician Salary | More details for Electrician Jobs | Salary
An Electrifying Electrician Resume for George Clooney
Sample Electrician Resume
Profile:
17 year Journeyman Electrician, with extensive professional experience with Large Commercial as well as residential electrical workmanship.
Expert with wiring diagram schematics, fire and safety trouble-shooting, NSA and OSHA compliance, and Circuitry code power load regulations.
Demonstrated Work Leadership of Small Team Electrical Apprentice and Journeyman Crews.
Electrician Resume Skillset Skills:
Circuit schematic and blueprint technical analysis.
Commercial Transformer and High Voltage Circuit Panel Installation.
Interpersonal compliance negotiation skills with OSHA and City Code officers.
Digital Ohms meter scanner trouble-shooting proficiency for code compliance and circuit overload prevention and detection.
Supervised Project Team with Power Cable equipment connectivity with strict attention to grounding wiring leads.
What Other Visitors Have Said
Click below to see contributions from other visitors to this page...


Krishan Mohan Mishra's Electrician Resume Not rated yet
Krishan Mohan Mishra's Electrician Resume credentials are to be found within the attached images.
Sample Pharmacy Technician Resume Not rated yet
Sample Pharmacy Technician Resume Career Objective: To obtain employment and excel, as a Pharmacy Technician within the pharmacy. Education: 2002 …
Bloper123 Not rated yet
I like jobs like this, and my friend got stuck in a jet intake:( so i retired:)
Clooney Electrician Service, LLC.
Experience:
Clooney Electric, Inc. Darfur, West Sudan 02/2007-Present (Team Leader and Journeyman Electrician).
Northrup Grumman Services Group, Houston TX 05/2005-12/2006 (Lead Electric Circuit Panel and Transformer Installer).
Halliburton, Las Vegas NV 04/01/2001-04/2005 (Small Crew Team Leader).
Education:
In-Service Training Seminar, Clooney Electric, 20 hours (Year 2008).
Annual OSHA safety review, Year 2006, 2007, 2008, 2009 (Self-Study).
Electric Manufacturer Product briefings, Year 2005-2009, 2 hours per quarter.
Diploma, Clooney H.S., Newark NJ (1979).
Additional Information:
Strong Desire for Relocation to International Geographical areas: Middle East, South America, North Africa, Eastern Europe, and Afghanistan.
State of Texas Class C Driver License.
International Humanitarian.
Designated as Sexiest Man Alive.
References: Contact Allison Taylor's Reference Checking Service.
---End of Electrician Resume Sample---
Writing a resume is much like writing a paper for school. Every detail contributes – positively or negatively – to your final "grade."
Like teachers, hiring managers look for a cohesive story; a persuasive argument; a neat, well organized appearance; and of course, perfect spelling and grammar. These lessons will help your resume make the grade with hiring managers.
Time was, a company would hire you and move you up the ladder once or twice, earning you the tag of "lifer." You would toil for the same company from your 20s until you retired with a healthy pension. For sure, times have changed and it's imperative that you learn how to make a resume as well as manage your own career, and figure out where your next job can take you.
Guard Your Resume Data and Privacy Security
Electrician Resume to Home Page