Vision Board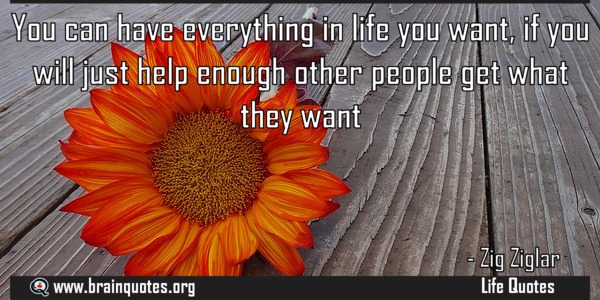 Custom Search
What is a Vision Board really for? Simply it is a visual picture of what you hope to happen for you. Theologians and psychologists, refer to this as a manifestation. I like to think of it as dreaming out loud on canvas...

Moreover, career and life seekers are either afraid or have forgotten how to dream. Dreams are realized through the multitude of works...so says the Holy Bible. Dare to dream! Ask for what you want. You may just get it. Namaste and Cheers...
Ladies and Gentlemen, I hereby declare, that Thoughts are Things! Want to jump ahead and start building your very own vision board? The Secret is out of the bag.
In order to reach your goals, or to manifest your dreams, your mind has to expand. One of the brain enhancers that I personally use, on a daily basis, is Steven Jones' Brainwave Meditation system.
 My favorite brainwave system is the sleep meditation. I loaded it into my iPod, and play it as I drift off to sleep. Then I wake up refreshed.
---
Guy Finley's Free Self-Improvement Starter Kit
Features the extraordinary ideas of best-selling author and renowned success expert Guy Finley. Includes the immensely practical '30 Keys to Change Your Destiny' ebook; a phenomenal 7-min MP3 audio program,
'Seek the Source of Self-Perfection'; a stirring online video program, 'What Your Heart Has Been Longing to Hear'; plus two helpful posters,
Five Great Lessons to Help You Let Go and Live In the Now' and '7 Laws of Fearless Living.' A $47 combined value. 
---
Finding Your
Vision Board Passion
We are all capable of more than we know. DEEP within all of us lives a power...born of Infinite and Divine Energy. The Holy Bible states (Genesis) that Humankind was created in the image of God.
Drawing upon this power, we often ignore the fact that we are gods. Now excuse me for a moment...don't run away. I said that we are gods. I DIDN'T SAY: We Are THE GOD!
We simply have the pipeline to tap into the infinitely and divinely power of the Universe. In some respect, it's as if our children have the power to ask and receive an allowance or keys to the family car (teenagers).


Hire eResumes4Vips to write your resume
If you rather, I can write your resume for a very small fee. Visit me @Fiverr.

Vision Board Affirmations
Heard of Affirmations? Sure you have. "I'm gonna WIN the Lottery!" is an affirmation. Conversely, 'I'm NEVER gonna win the lottery' is also an affirmation.
Earl Nightingale was said, "We become, What we think about." Napoleon Hill, author of 'Think and Grow Rich' said, "What the Mind can Believe, It can Achieve.
Began to use affirmations; even for a single week to experience it's power. Here's a sample.
It is easy for me to save money; there is always enough.
Money now comes to me in unexpected ways for the good of all concerned.
God made me strong. I see myself as I really am--STRONG.
Everything is working for my Highest Good.
I Believe, I Believe, i believe.
All My Past failures have given me a tremendous personal advantage.
People Like Me! People are happy to Pay Me!
I now attract prosperous and competent people who want to help me and/or do business with me.
The reason I am unemployed, presently, is because the Right Job is waiting for me to become prepared to receive it...
My Source isn't the Government, it's my relationship with the Divine along with a Positive Mental Attitude.
God (Allah, Divine, Yahweh, Krishna, etc.) is with me Now!
I give you these tips because I benefit from sharing. The more I help others, the more I help myself. Be Encouraged! 
How I Discovered My Passion!
A Vision-Board is tailor-made for whatever you want in life...small or large. Since this website is about resumes, then a vision board related to jobs, careers, and business is a natural fit.
This is one of the reasons that eResumes4Vips has teamed up with the Chamber of Commerce to create 20 Million New Jobs & Businesses... For those of you wanting a vision board representation of this Huge Visionary Job Creation Goal, check out this YouTube below.
---
---
I Have a Vision Board Dream
I often dream and visualize being self-employed. My Vision Board is as real to me as reality itself. To create one's destiny is not just a dream, it is a real live driving force. Pure Energy! Here's to Your Success...
Want free site updates instantly? Subscribe via feed and/or email. Click here...
Unauthorized copying without the expressed permission of the site owner is prohibited.

@eResumes4Vips.com | All Rights Reserved | Terms of Service | Site Disclaimer | Privacy Policy