Self-Employment
Why Your Goal to Realize Self-Employment is Critical to your Success!
Heard the ole adage; "Go to School/College, Get a Good Job, Buy a Home, and Live Comfortably?" Yeah, sure you have. Betcha it came from a Parent, Relative, or Teacher. Yes? Well, this advice is clearly, The BIGGEST Lie Ever Told!"
There is no such thing as 'Security.' Employers and jobs are necessary evils of greed. What do I mean by that, simply this. Employers hire because they have to, not because they want to. Therein lies the rub. Once corporate profits take a dive, so does your job.
Of course we all need an income...not jobs. The two are not synonymous. I like many others, learned that by having 3 college degrees and after years of work experience, I'm finding myself chasing dreams and burning up in the fires of time.
Hence, I'm searching for self-employment by pursuing the American Free Enterprise Big Dream...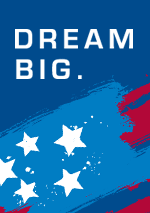 Have A Great Story
About This Topic?
Do you have a great story about this?
Share it!
What Other Visitors Have Said
Click below to see contributions from other visitors to this page...

---
Having the Mind of a Millionaire
Back in 2008, I attended ©Peak Potentials' Millionaire Mind Seminar. It wasn't until Age 48, that I learned this very important fact. "I will Never Get rich working for someone else."
Without quitting my job, my efforts have been (ever since) to develop myself as a self-employment entrepreneur. By discovering my passion, I have begun to taste the fruits of financial independence. As quoted in the Holy Bible, Old Testament, Without a Vision, the People Perish...
Take a quick peek at my YouTube Video Testimonial below…
I'm a Big Fan of self-employment and
Working At Home.
All in all, I highly encourage all of you to listen, adhere, and follow my tips to fulfill your unspoken dreams of financial security and entrepreneurship.
Moreover, to help me to achieve my entrepreneurial dreams and goals, I use a Vision Board. The Vision Board idea was first introduced to me by Jack Canfield (co-author of the Chicken Soup series. For more readings on self-employment visit the following links:
Discover Your Passion!
eResumes4Vips Protects Your Information Privacy
Self-Employment to Home Page