Entry Level Resume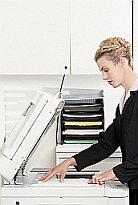 An entry level resume will work to get you into a junior position...just enough to dip your toe into the water. But we all have to start somewhere.
Your entry-level-resume lends itself to a clerical resume sample. If you are looking for a free downloadable resume template, then look no further.
Most CEOs will tell you that not only they, but Everyone needs to start at the bottom.

From there, working one's way up the ladder, you get a better feel for the business. Make Sense?

What Other Visitors Have Said
Click below to see contributions from other visitors to this page...

An Almost Ready-to-Go Resume Template; Just Add Water and Stir
Entry Level Resume Sample:
Your Name
Your Street
Your City
Your Home Phone

Objective: An interesting position with a growing company
Accomplishments:
Employment: Your Employer, Employer City
New Accounts Clerk Start Date to Present
Scheduled repairs for locks on safe-deposit boxes.
Executed daily operations of what.
Referred customers to appropriate bank personnel in order to meet their financial needs.
Answered customers' questions, and explained available services such as deposit accounts, bonds, and securities.
Was instrumental in what.
Duplicated records for distribution to branch offices.
Executed wire transfers of funds.
Investigated and corrected errors upon customers' request, according to customer and bank records.
Supervised and managed what for a what kind of firm.
Issued initial and replacement safe-deposit keys to customers, and admitted customers to vaults.
Supervised how many employees, scheduled work hours, resolved conflicts, determined salaries.
Obtained credit records from reporting agencies.
Successfully managed a how many-person team doing what.
Performed foreign currency transactions and sold traveler's checks.
Successfully handled what.
Compiled information about new accounts, entered account information into computers and filed related forms and other documents.
Structured and maintained a what.
Informed customers of procedures for applying for services such as ATM cards, direct deposit of checks, and certificates of deposit.
Interviewed customers in order to obtain information needed for opening accounts and renting safe-deposit boxes.
Sold what to whom.
Performed teller duties as required.
Served as function for organization, including specific tasks.
Collected and recorded customer deposits and fees, and issued receipts using computers.
Education: The above entry level resume was created with Winway Resume Deluxe v.12.
Winway Resume Deluxe is used professionally by www.eResumes4Vips.com for entry level resume writing as well as 'Knock-em Dead' Cover Letters.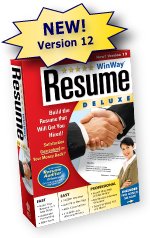 Work and Life: 10 Ways to Take Charge of Your Career
Time was, a company would hire you and move you up the ladder once or twice, earning you the tag of "lifer." You would toil for the same company from your 20s until you retired with a healthy pension.
For sure, times have changed and it's imperative that you manage your own career, keep your entry level resume up-to-date, and figure out where your next job can take you.
So, here are 10 ways to take charge of your career:

1) Always have a resume ready. Your entry level resume is you, boiled down to one or two pages. Rather than put it away because you're happily employed, always keep it updated with new and notable accomplishments.

Why? First, you never know when someone might want to recruit you for something better. Second, you never know when your employer will cut you loose with a layoff.
2) "Sell" yourself, and don't feel ashamed about it. Many job seekers address their accomplishments on their resumes in objective terms, recalling what they did instead of what they accomplished that made a difference.

"Built a web community that enhanced customer loyalty and increased revenue" is a lot better than saying, "was in charge of building web community of customers."
3) Numbers don't hurt when you address your accomplishments. This is even better: "Helped increase revenue 5% and boost customer loyalty 20% by building a web community." Decision makers are more swayed by numbers.

Anytime you can quantify how much of a difference you made in your work, don't hold back. If you don't know the numbers, find out from someone in the organization who can give you that data.
4) Determine where you are and what you want from your current job. Is your job teaching you new skills that you can build on to help grow your career? Are you learning new processes that can streamline how work gets done?

What about new computer applications that help you do things faster or better? Have you picked up a new skill or two that can take your career in a different direction?

5) Determine where you want your career to go in the future. It is easier to write an entry level resume than it is to put one into practice. If, for example, you're 45 years old now, your long-term career goals could well be different from the goals you had set when you were 25.

So it's healthy to keep the long-term view in mind no matter how many times you change direction. Aim for jobs that can help you reach your long-term goal.

6) Read your employer's "tea leaves." Be aware of what direction your employer is heading. Is the company flourishing or floundering?

How might your organization's direction affect your role? Will that direction enhance or hamper your career growth?
7) Follow the leader. The average tenure of a CEO has gotten shorter, according to recent surveys. A change at the top could signal a change in company direction, which could affect you and possibly prompt you to polish your entry level resume and look elsewhere for work.
8) Look at job postings – even if you're happy with your job. If you're taking charge of your career, it doesn't hurt to look at job postings for positions you may want a year or two down the road, or just to read what companies are looking for.

If you're missing a key qualification or two, you may want to consider taking action that can fill that gap, such as a special assignment at your current job or a college-level course.
9) Build and cultivate a network. This can be done face-to-face or over the web.

It may feel awkward, but linking up with a group of like-minded people can help build relationships and maybe lead to a job, or even some free feedback and discussion about your resume or career choices. And you can share your expertise for the benefit of others.
10) Pay attention to economic trends. Today, we're exposed to much more business news than previous generations were. Be aware of macroeconomic trends such as growth, inflation, movements within the stock market, and employment trends and think about how they might affect you, your job, and your company.

At the same time, keep abreast of happenings in your industry. It all boils down to anticipation and preparation. Keeping an eye toward the future, watching for signs of upcoming change, and regularly updating your entry level resume will help keep you on track and in control throughout your career.
Above career change, entry level resume article contributed by Team Pongo.
eResumes4Vips Privacy Policy
Entry Level Resume to Home Page
^_Top of Page