The Secret
Custom Search
The Secret is Much More; the Movie was Only the Beginning. The Real Secret is that there Ain't No Get Rich Quick!
Neither You nor I have heard of Mr. T Harv Eker. No more, you will now get a grand introduction. 'Harv' is not God (Allah, Buddha, Krishna). Harv is not a Harvard PhD.
Here's "The-Secret"...T Harv Eker 'Gets It!' His mission is to help the World to also "Get It!" I was invited and attended his 3-day seminar, The Millionaire Mind Intensive.

More "Secrets" from
The Mind of a Millionaire
I found the secret within Mr Eker's NY Times, Number #1 Best Seller (book), Secrets of the Millionaire Mind, on a public library shelf. I devoured the book; read it cover-to-cover. The book had a form attached to attend a Free seminar in Dallas Texas.
The secret seminar required a telephone or online registration with a refundable deposit (no show...no deposit refund). I was intrigued, because I was a big fan of the hit DVD, The-Secret. Two of his organization's (Peak Potentials, Inc) top trainers, Doug and Melanie Nelson (uh-huh, Husband and Wife) lead the seminar. The seminar helped me to see my purpose...to become a professional resume helper.
OMIGOD! The most Full-on, Ball-out-of-the-Park, Head-spinning, Mind-bending intensive training of my life! 3 Days, 10 hours per day, lectures, small groups, games, and exercises that completely changed my thinking. I came to grips with my hidden "speed bumps" to success.
Those bumps or blocks, were (and still are to a lesser degree) my Fear of Failure...Hmmm, that's right. I was scared to make a mistake for fear of failing. No wonder I was barely keeping my head above water...financially, that is. The Secret was becoming a reality.
Amazingly, the seminar was free. Yes, there were props and tools that were for sale..OK, I did buy some stuff. However, I wanted to; I didn't have to. It's the same with our jobs, careers, and resume job searching. Our fear holds us back from making job decisions based upon our want 2's, rather than the have 2's.

I was so blown-away with the experience, I decided to write about How the secret Millionaire Mind Seminar changed...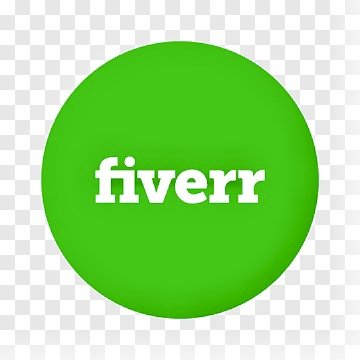 Hire eResumes4Vips to write your resume @Fiverr
The Law of Attraction
Begins and Ends with Action!
T Harv Eker's Peak Potential's Trainers helped me to re-program my thinking. My Attitudes of Wealth, feeds both upon my Mind game as well as my Money game (c)T Harv Eker 1993-2008. The Secret is becoming more and more real to me.
As easy as the-secret sounds, I was introduced to increasing my financial net worth by using 6 jars. My Jars are labeled; I now have a daily habit of putting money into my jars everyday.
It's now part of my daily Visioning Exercise.

The Secret Uncovered...
What would happen to your wealth-building or resume success..
The Secret "keys to the vault!" Real Billionaires like Bill Bartman and Sir Richard Branson (CEO, Virgin Records and Virgin Airlines).
Marketing experts, and Real Self-Made Multi-Millionaires (T Harv Eker, Armand Morin, and Brian Tracy to name a few).

The-Secret ...Law of Attraction, is to Ask and Git-R-Done. A Very Powerful Success Coach! T Harv Eker, a Board member of Andre's Mastermind Group...

Unauthorized copying without the expressed permission of the site owner is prohibited.

@eResumes4Vips.com | All Rights Reserved | Terms of Service | Site Disclaimer | Privacy Policy