Internship Resume
Your Summa Cum Laude, Head-of-the-Class Internship-Resume. This Dynamic Internship Resume Sample is the Key to getting your Foot in the Door...

A really well written Internship-Resume promotes you into a league of your own. Prospective employers want to see "what you're made of."
In many cases, your college resume student writing for an internship resume is as important as your initial college search out of high school.
Employers want to see beyond the book cover; what is under the sheets?
Simply, if you're in college, get an internship (or two) under your belt. Who knows, that experience could become your new post-graduation job.               

What Other Visitors Have Said
Click below to see contributions from other visitors to this page...

A Highly Motivated College Intern TakeS the Bull by the Horns Resume Example

               Your Name

CURRENT                           PERMANENT

Your Street                       Your Street

Your City                          Your City

Your Telephone                  Your Telephone

Email Address                     Email Address

eResumes4Vips
Profile
Energetic and Customer-Centric Business Administration
Undergraduate Major with extensive Hands-On as well as
Theoretical understanding of Small Business Operations.

Past employment work assignments within the areas of:

Accounting and Bookkeeping
Tax Analysis
Administrative Support to Chief Executives
Fiscal Research
Software Debugging Documentation
Event Coordinator Support

Objective
Competing for a Corporate Internship within a Fortune 1000
Public Corporation and/or Federal Government Organization.
Strong desire to contribute to Organizational goal achievement
by lending my applicational and intellectual expertise to assigned teams and departments.
ResumeEdge: Certified Professional Resume Writers edit and write your resumes and cover letters. Get an Edge. Click Here!

Qualifications
Secretarial
Working knowledge of Quicken Quick Books.
Skilled with computer systems and software.
Honest, friendly, outstanding communication skills.
Fluent in Spanish. TELL ME MORE Spanish Language Software
Expert technical knowledge of Filing system.
Capable of exercising initiative, achievement and independent judgment.
Marketing
Skilled at organizing complex projects, defining project priorities, and delegating tasks.
Skilled at encouraging others and developing rapport. Self-starting, goal-oriented strategist whose confidence, perseverance and vision promote success.
Demonstrated record of high performance standards, including attention to schedules, deadlines, budgets and quality work.
Computers
Working knowledge of Microsoft Office Suite 2007. Skilled with Unix and Linux computer systems and software.
Accounting
Thorough understanding of EBITA. Skilled at organizing complex projects, defining project priorities, and delegating tasks.
Education
Boston College, International Relations; Projected date of Graduation (2020) Organizational Affiliations: Delta Kappa Alpha
Honors and Accomplishments: Deans List, 2005-2007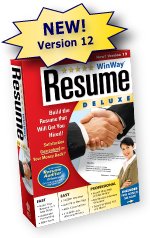 Resume made with WinWay(c) Resume Deluxe
WinWay(c) Internship Resume Deluxe is the easiest and most complete job-winning system available.
With it you can:

Write your resume
Track your contacts
Write cover letter
Print associated envelopes
STUDENTS: Unquestionably...The Most Complete and In-depth Student Resources Webpage in the Entire Solar System...

Internship Resume to Home Page

^_Top of Page