Create Free
Printable Resume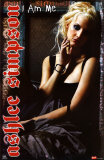 Ashlee Simpson Create a free printable resume
In theory, let's create free printable resume for Ashlee Simpson; a Cosmetologist Resume Sample Plus a Make-over (courtesy of eResumes4Vips).
Ashlee Simpson
23456 Liberty Bell
Philadelphia, PA
(917) 508-6437
Create Free Printable Resume
**(Stylist Ashlee Simpson)**
Objective: Seeking an equity partnership challenge as a Hairdresser/Hairstylist/Cosmetologist in a Celebrity private wealth clientele salon.
Get our free how-to resume writing
guides and tutorials...
Summary:
Cut, trimmed and shaped hair and hairpieces for Harpo productions; Celebrity guests appearing on the Oprah Winfrey show.
Analyzed patrons' hair and other physical features to determine and recommend beauty treatment and suggested hair styles.
Administered therapeutic medication and advised patron to seek medical treatment for chronic and contagious scalp conditions.
Recommended and explained the use of cosmetics, lotions, and creams to soften and lubricate skin and enhanced and restored natural appearance for High Net Worth Senior Record Company Executives. 
Cosmetology Create Free Printable Resume Experience
Experience: Harpo Productions, Chicago IL, Cosmetologist 2004 to 2007  
Styled hair by blowing, cutting, trimming and tapering, using clippers, scissors, razors and blow-dryer.
Was instrumental in redesigning Jessica Simpson year 2007 look. Applied bleach, dye and tint to color hair for major Financial Bank and Mortgage CFOs.
Ashlee Simpson Enterprises Philadelphia PA Owner/Operator Jan 2003 to Dec 2003
Licensed Cosmetologist, States of California and Nevada
Awards: Harpo Productions Hair Stylist "2005 Best New Stylist"
Education: Vidal Sassoon Studios, Beverly Hills, CA Certificate (2003)
References: Available upon request
There you have it; a create-free-printable resume as promised. Your library-in-a-box; resume writing secret tips...Completely Free!
---
Stylist, cosmetologists, and hair professionals are truly creative persons. Although this site page is dedicated to the concept of create free printable resume (yes, we took liberties with Ashley as a stylist...why not?), lets go beyond the surface.
This vocation is a brutal one. It's Gig Economy! These individuals, mainly female professionals, work without health, workman's comp, and retirement benefits. Yet, they soldier on.
The work also involves long periods of standing. Plus the the hand and finger work. Word processors are not the only ones with carpal tunnel syndrome. eResumes4Vips.com stands ready to give you all a create free printable resume absolutely free!
Related Page>>Free Resume Builder
Guard Your Resume Data & Personal Security

Create Free Printable Resume to Home Page

Add Your Resume to eResumes4Vips.com
Share your resume and/or selfie pic to be a part of the eResumes4Vips Community. When you submit your resume, you will receive the following benefits:
1) Free custom editing and formatting of your resume by the Publisher.
2) Potential employers will see your resume and reach out to you via secure encrypted email.
3) The eResumes4Vips Community will learn and appreciate your 'Paying-it-Forward!'

--Your Privacy will be Guarded; no sharing with 3rd Parties (per our TOS/Privacy site policy)--
---

Unauthorized copying without the expressed permission of the site owner is prohibited.

@eResumes4Vips.com | All Rights Reserved | Terms of Service | Site Disclaimer | Privacy Policy