Waitress Resume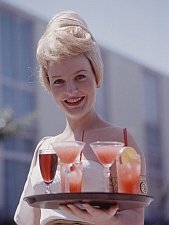 At eResumes4Vips, the price of a waitress resume is less than a cup of coffee. Your Hot & Fresh waitress-resume is Better than Free...
As a matter of fact, Your Waitress-Resume Is On The House!

I have a very important question for you: Why would a Waitress Need a waitress-resume sample? Indeed, most wait staff jobs only require an application.
A professional waitress-resume is what sets apart the "wheat from the chaff." The key word, here, is professional.
Professionals complete job applications (they bring two of their own blue or black pens) as well as having a nice supply of a hard copy professionally written waitress-resume and cover letters on heavy bond cotton or linen white paper.
Your in-hand waitress resume also doubles as a job experience guide; not to mention an awesome interview prop (yes, you heard correctly...have and refer to your in-your-lap waitress-resume during the interview).
After completing the application, hand in Both your job application And resume to the hiring authority or surrogate (the person in charge of collecting prospective waitress-resume from job seekers...be sure to smile and be nice to her/him).
Hier-Ye, Hier-Ye, (potential & wannabee) Waitresses of the World: 'Put together a Professional waitress-resume using the aid of eResumes4Vips
Of course, you could also ask your cousin, Jim, to write it for you...on second thought...

What Other Visitors Have Said
Click below to see contributions from other visitors to this page...

---
A Git-R-Done Waitress Resume to Die For
Waitress-resume for:
Beyonce Knowles
(aka Sasha Fierce)
Easy Street
Houston, Texas USA
(917)508-6437
sasha_fierce@eresumes4vips.com
eResumes4Vips
Objective: Seeking a Challenging position as a Waitress within a Family Dining Restaurant Establishment.
Summary of Qualifications:

Performed food preparation duties such as preparing salads, appetizers, and cold dishes, portioning desserts, and brewing coffee.
Wrote patrons' food orders on order slips, memorized orders, and entered orders into computers for transmittal to kitchen staff.
Checked patrons' identification in order to ensure that they met minimum age requirements for consumption of alcoholic beverages.
Served food and beverages to patrons; prepared and served specialty dishes at tables as required.
Brought wine selections to tables with appropriate glasses, and poured the wines for customers.
Prepared checks that itemized and totaled meal costs and sales taxes.
Experience:
Your Employer
Waiter/Waitress, Start Date to Present

Your Employer City
Job Type, Start Date to Present

Education:

Your School and Number of College/Career
semester hours completed

Financed 100% of college education through part-time work
as a Short-Order Cook.

Grade Point Average (GPA), 4.0


More Waitress Resume Tips

eResumes4Vips Make a Free Printable Waitress-Resume made with ©WinWay Resume Deluxe. ©WinWay Resume Deluxe is the easiest and most complete job-winning system available. With it you can write your waitress-resume -- track your contacts, write cover letters, and print associated envelopes.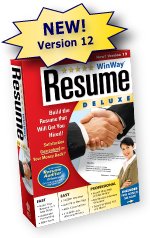 I can't over emphasize the importance of a good waitress-resume portfolio. You Certainly Want More from your wait staff career.

Possibly, a promotion into management...or maybe to finish college and move away from customer service (you never completely move away from serving people).
For some of you, to own your own restaurant lies within your field of dreams. The World is Your Oyster! Go forward with your eResumes4Vips Waitress-Resume portfolio...

Waiter Sample for Real Men
Guard Your Resume Information & Personal Security
Get a Bartender Resume with LOTS of...
Waitress Resume to Home Page