Free Resume Samples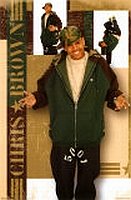 Free Resume Samples are the starting point for a successful career search. This is especially true for Customer Service occupations. A Great Retail Resume is a Very Powerful Selling Point!
Moreover, not only will eResumes4Vips provide you with several super-duper free resume samples, but we'll even tell you where to find more resume examples elsewhere.
When looking for jobs and careers, one can't have too many friends. Check out how Chris Brown has polished-up his resume to work as a Department Store Manager...

Chris Brown's,
Department Store Manager Resume
Chris Brown has decided to do an Extreme Makeover! Tired of being a celebrity singer, dancer, actor, star, and paparrazi photo fodder, Chris simply wants a simpler life.
Not sure of his next move after breaking up with an unnamed celebrity songstress, Mr. Brown is entertaining the idea of going back to college in his native state of Virginia and working his way through college.
Chris may decide to pass on the free resume samples, pick up the phone and place a call to the eResumes4Vips Resume Self-Development Hotline.

What Other Visitors Have Said
Click below to see contributions from other visitors to this page...

Young Man Says, "Hire Me!"

My name is Clarence, O.; I am 18 years old. My objective is to become successful in business, my career, life and work. I would love to work for …
Career Search Resume Not rated yet
Career Search Resume Objective: Multi-talented Generalist seeking a fresh start within a challenging and growth-oriented career vocation. …
Retail Sales Management Resume Not rated yet
Retail Sales Management Resume Summary: The changing economy has found me among the few with a job but not the ideal job. I am looking for the …
Chris Brown
1001 Rodeo Drive
Los Angeles, CA
(917) 508-6437
chris-brown@eResumes4Vips.com
Chris-Brown.eResumes4Vips
Objective
Seeking position as Department Store Manager.
Summary
Four years of experience in retail merchandising, specializing in men's wear.
Experience creating financial plans and meeting budgets.
Created promotional concepts.
Purchased and maintained inventory for a $12M company
Experience creating radio and print advertisements.
Employment History
Jones Department Store 1998 - Present, Buyer, Boston, MA
Supervised a sales staff of 22 associates.
Responsible for purchasing men's wear sold in the men's department of all company stores in New England, with years sales exceeding $2M.

Drafted budgets, solved problems for individual stores, and developed new merchandising concepts.
Analyzed sales, planned key promotional events, and wrote quarterly reports.
J.C. Goodwin Department Store 1994 - 1998, Manager, Men's Department.
Responsible for all aspects of Men's Department management.
Recruited and trained new employees. Responsible for loss. prevention, inventory control, and merchandising.
Education
B.A., Marketing 1994, Boston University, Boston, MA
References
Allison & Taylor, Inc. has over twenty years of experience in professional reference checking and employment verification. Reference checking services from Allison & Taylor, Inc. can help you get your dream job! In today's competitive job market former job references can make or break your career.
--End Chris Brown, Free Resume Samples, Department Store--
Department Store Manager Resume (above free resumes samples) adapted courtesy of (c)Sample Resumes, offering ready-to-use resume samples, resume writing services and resume distribution.

Need another seriously-nice, customer-service jobs resume, yet free resume samples -- Look no further, here ya go ...>>
^_Top of Page
Free Resume Samples to Home Page