Dear Friends,


Is Success
Possible For Me?
Question of the Year 2010: Is Success Possible For Me??? Why does it appear as though Others have all the Luck...yet I struggle. Am I missing something?
This 3rd issue of the eResumes4Vips Career eZine is perhaps the Most Important Reading that you all will ever receive from me. You see, I too am struggling with career doubt, fear, worry, and success. Author and Financial Expert, Larry Wingert's book, "Success is Your Own Damn Fault," says it all. I'm learning how to combat this stumbling block...I want to share my education with you all. My Readers and Visitors.
Whether we are successful or not; that is, attaining what we want (health, wealth, career, love, etc.), is largely of our own doing. We don't believe that We Can! Yes, we say, I Can...but secretly, we don't. Maybe that's why Adults are afraid to dream. Dreamers are Losers...as it's commonly said. Read on to learn more about...
I CAN Succeed!
Here's the challenge. How can You & I defeat self-doubt and negative thinking? Negative thinking is the cornerstone of our inability to either Gain meaningful employment or CHANGE into a more Suitable employment situation (money, power, time-off, commute, etc.). Forget the Bad Economy...WE Are The Economy!

I've immersed myself in Wallace Wattles', The Science of Getting Rich. The book outlines an exact formula for attaining wealth. *Real Wealth! Relationship, Health, Financial, and Spiritual Wealth. One of my financial goals (as should be one of yours as well) is to become a Real Wealth Millionaire(ss). Why???

Becoming a millionaire(ss) is not solely for the money. Rather, for what is forces You & I to become. Motivational Guru, Jim Rohn (R.I.P.) once said, "Becoming a Millionaire forces One to grow; to think and act differently. Please stay with me to learn more about...
The Secret Formula
Ready for The Secret sauce...err, I mean Formula? Well, here it is. 30 days; February 1st thru March 2nd...Follow this mental exercise. Recite this mantra, every night, prior to retiring into nighttime sleep:

"I CAN Succeed! All that is Possible to Anyone, is Possible to Me! I AM Successful...I DO Succeed. For I am FULL of the Power of Success..." -Wallace Wattles

If after 30 days, there aren't any measurable changes in your Life and Finances, then discontinue.

Always, in closing, my motto is..."The Possibilities are Endless!" Bottom-line: Choose to Be Positive versus Negative. It's a CHOICE, People. ~With Love, Andre (aka eResumes4Vips)
---
eResumes4Vips offers visitors FREE job search and resume building tools needed to make their own printable resume. Cutting-edge tips, tech-savvy tools, and career interest examples that successfully aid in finding and keeping your job.

For feedback, comments, opinions, and general contribution toward this e-zine, please go to Visitors-Tell-Your-Story-Blog-Page and scroll to the page bottom to comment. All feedback is Greatly Appreciated!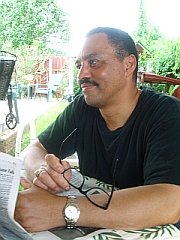 eResumes4Vips.com is the Marketing arm of AVMWERKS.org
121 Jordan Loop
Nolanville, TX 76559-4502 (USA)
(917)508-6437

eResumes4Vips intends to be fully compliant with the CAN SPAM Act. Both of my Privacy Policy and Website Disclaimer Statement policies are posted for your review.

Thanks for subscribing. ~Andre, aka eResumes4Vips