Dear Friends,


Wanting What We Can't Have
This week's newsletter is about Asking. Specifically, asking for what we want. Asking, but not receiving what we want. Followed by wanting what we can't have.
A wise rich man once said, most people don't get what they what because they Don't Know what they want. When we say, I want that yet I don't receive it, we began to become cynical…often believing that the Universe is either against or out to get us. True or false? Any of you all ever felt that way?
Applying this principle or law directly to our lives, we ask for New Jobs, New Wives or Girlfriends (boyfriend/husband), More Money, New Car, and on and on. Those of us, who are unemployed, ask for employment…if we are sick, we ask for health or a cure.
This Asking List is limitless—going on and on and on. Critical to our receiving, is in fact the asking. Yes, you should ask for what you want. Biblically, it is written, Ask and Ye shall receive. So how come we don't receive. I have the answer.
Asking conjures up not only thoughts, but also demands. In essence, we DEMAND a response. If my theory is correct, then we aren't really asking…we are DEMANDING! Let me ask you. If I were to ASK you to do me a favor rather than DEMANDING a request from you, how would you respond? A dollar to donuts says that you would consider the favor asking yet reject the demand request.
Why, because no one wants to be pushed around. Neither does the Universe (Universe means whatever you want it to…God, World, People, etc.).
Suggestion—Discover what it is that we want Before asking. I want a new job; Why? Because I want to make money…so I can buy things…so I can feel good…so I can… You see, I don't really want a job; I Really want to feel good. I'm Single, I want a Husband. No, I really want companionship, closeness, a sense of family—I want to be Loved!
The main thing here is self-discovery. Figuring out The What or The Why. Then, and only then, will we be in a position to ask for what we truly want. Borrowing a lyric from an old Burt Bacharach song (as performed by Dionne Warwick), What the World Needs Now, is LOVE Sweet Love. What is it that you really and truly want?

---
Follow eResumes4Vips via Facebook Fan Page @ www.facebook.com/pages/eResumes4Vips/150595349938...Connect and tell your Facebook Friends to join the eResumes4Vips Fan Club on Facebook...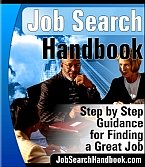 ***Didn't Download the Free eResumes4Vips Job Search Career Handbook...all 59 pages... No problem, here's the link for Your Free Copy of eResumes4Vips Free Job Search Handbook...***



---
Always, in closing, my motto is..."The Possibilities are Endless!" Bottom-line: Choose to Be Positive versus Negative. It's a CHOICE, People. ~With Love, Andre (aka eResumes4Vips); 'The Encouragement Guy!'

P.S. Stay up-to-date with all of the newest web content from eResumes4Vips.com by subscribing via...

Subscribe to Make a Free Printable Resume Blog
---
eResumes4Vips offers visitors FREE job search and resume building tools needed to make their own printable resume. Cutting-edge tips, tech-savvy tools, and career interest examples that successfully aid in finding and keeping your job.

For feedback, comments, opinions, and general contribution toward this e-zine, please go to Visitors-Tell-Your-Story-Blog-Page and scroll to the page bottom to comment. All feedback is Greatly Appreciated!

If you wish to support my work directly, please make a donation because it enables me to spend more time on activities that make a positive difference in people's lives. Your support is greatly appreciated. The most typical donation is $10 (USD); yet any donation, Higher or lower is received with gratitude...

FOLLOW Me on TWITTER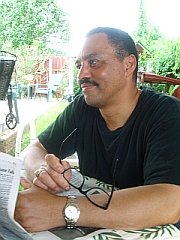 eResumes4Vips.com is the Marketing arm of AVMWERKS.org
121 Jordan Loop
Nolanville, TX 76559-4502 (USA)
(917)508-6437

eResumes4Vips intends to be fully compliant with the CAN SPAM Act. Both of my Privacy Policy and Website Disclaimer Statement policies are posted for your review.

Thanks for subscribing. ~Andre, aka eResumes4Vips