Dear Friends,


Remain Standing
My Best Friend's 40 year old daughter died of cancer…after a 3 week old diagnosis. Needless to say, 'She went fast!' What an Understatement.
Of course, I attended her funeral. The Church, Holy Family Catholic Church, was near capacity with mourners. SRO…a tribute to the esteem that the community held for my friend's family. Reflecting on the event, this article is entitled, Remain Standing.
I was very impressed as to how well my friend held up under the weight of his oldest daughter's demise. That evening, I attended my weekly Toastmaster speakers club meeting. Arriving early, I chatted for awhile with Real Estate Broker and Competent Communicator, Jose Segarra (JS). Jose is the Owner/Operator of Exit Realty of Killeen Texas.
Relating the day's events to JS, I spoke of my friend's eloquence, brevity, composure, and warmth as he addressed the mourners in attendance at Holy Family. I even said to JS, "Man—I don't think that I personally could have held it together as well as did Ted." He replied, "Ya Gotta, REMAIN STANDING!"
Ok…a baffled look came upon my face after JS' response. Without missing a beat, he went on to describe the meaningful message behind the context. As the story went, there was once a man who had experienced a tragic loss of family—a death, no doubt.
The family was devastated, distraught, and depressed. Many questioned with the oh so familiar, WHY GOD…Why? The Father of the family aged 40 or so, grappled with the emotions of the moment. How could he go on…how could he comfort as well as console the others? The Patriarch, the Father's Father, urged his son to listen to his counsel. He encouraged his son to (you guessed it) Remain Standing.
Remain Standing is girding up oneself for the difficult tasks either at hand or yet to come. Remain Standing is performing one's duty—a badge of service. The Senior said to the Junior: "The family needs your strength, your compassion, and your encouragement… Remain Standing."
My personal take on all of this is/was that instead of falling or folding or buckling under pressure, I need to Remain Standing. In the face of a Life Difficulty, I need to Remain Standing. When confronted by danger or uncertainty, I need to Remain Standing. Moreover, as did my friend, I need to Remain Standing although I may not feel capable of doing so.
As applicable to our careers, jobs, finances, relationships, health challenges, and ultimately, premature deaths of family, friends, loved ones, and possibly that of our own, the real challenge is this: How do we possibly garner the fortitude to Remain Standing?
No clear answer is available from this author, yet there is a great book that may be of comforting service in this regard. Located within the Holy Bible, King James Version, of the New Testament, is the Book of Mark. Turning to Chapter 10 and then scanning down to verse 19, we find this piece of scriptural context (paraphrased). "With God, All Things Are Possible!" Remain Standing…

---
Follow eResumes4Vips via Facebook Fan Page @ www.facebook.com/pages/eResumes4Vips/150595349938...Connect and tell your Facebook Friends to join the eResumes4Vips Fan Club on Facebook...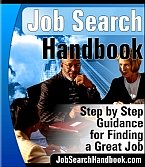 ***Didn't Download the Free eResumes4Vips Job Search Career Handbook...all 59 pages... No problem, here's the link for Your Free Copy of eResumes4Vips Free Job Search Handbook...***



---
Always, in closing, my motto is..."The Possibilities are Endless!" Bottom-line: Choose to Be Positive versus Negative. It's a CHOICE, People. ~With Love, Andre (aka eResumes4Vips); 'The Encouragement Guy!'

P.S. Stay up-to-date with all of the newest web content from eResumes4Vips.com by subscribing via...

Subscribe to Make a Free Printable Resume Blog
---
eResumes4Vips offers visitors FREE job search and resume building tools needed to make their own printable resume. Cutting-edge tips, tech-savvy tools, and career interest examples that successfully aid in finding and keeping your job.

For feedback, comments, opinions, and general contribution toward this e-zine, please go to Visitors-Tell-Your-Story-Blog-Page and scroll to the page bottom to comment. All feedback is Greatly Appreciated!

If you wish to support my work directly, please make a donation because it enables me to spend more time on activities that make a positive difference in people's lives. Your support is greatly appreciated. The most typical donation is $10 (USD); yet any donation, Higher or lower is received with gratitude...

FOLLOW Me on TWITTER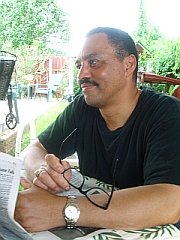 eResumes4Vips.com is the Marketing arm of AVMWERKS.org
121 Jordan Loop
Nolanville, TX 76559-4502 (USA)
(917)508-6437

eResumes4Vips intends to be fully compliant with the CAN SPAM Act. Both of my Privacy Policy and Website Disclaimer Statement policies are posted for your review.

Thanks for subscribing. ~Andre, aka eResumes4Vips