Dear Friends,


Life At Work
While shopping with The Misses last Saturday, I found myself bored inside of an outlet clothing and merchandise store. Rummaging Around, I spotted a small book section. During previous shopping excursions, I had found little nuggets of literature gold...yet, nothing like this.
Thomas Moore, unbeknownst to me, was a #1 New York Times Bestselling Author. One of his works, Care of the Soul, elevated him into National Prominence. That day, in the store, Way Behind several not-so-famous cookbooks, was the GEM that Iím about to tell you about. A Life at Work.
For the last several years, I had embarked upon a personal quest to discover meaning in both my personal as well as professional life. It is said, When the Student is ready, The Teacher will appear! I can attest to that axiom. Thomas Mooreís, A Life at Work, was written especially for me.
Moore chronicles his own struggles with the World of Work and Career. Ultimate disappointments, vocational path changes, self-doubt, and experiencing a Chaos following events completely beyond his grasp and control. Seminarian, Wannabe-priest, University Professor, Psychotherapist, Husband/Father (twice), and finally Published Best-Selling Author. I felt and connected with Mooreís Sturm und Drang.
A Life at Work, the book, is an awakening. A Discovery! In fact, the book cover jacketís subtitle is, The Joy of Discovering What You were Born to Do.
Leaning toward the spiritual and esoteric, it is no surprise that Mooreís background as a Seminarian lends influential significance to his writings. Historically, work and careers wasnít something that one could cook up with regard to personal aspirations, dreams, goals, and passions. Whether the Parent(s) had worked within a trade-vocation, a family business, or societal economics, a worker was almost pre-destined to follow a vocational path.
Moore entreats the reader (finger pointing to me), to engage in introspection via spiritual insight as well as in-depth grounded research. This in-depth, grounding is that of Finding Oneís Roots. Getting in Touch with the Soul. Then, and only then, can one hear the Calling--Voice--Urgings to go along a particular path.
So engaged, was I, in A Life at Work, that Iíve decided to prepare and publish an unauthorized book report. Whether this report will be a multi-part sectional research project or simply an essay...perhaps even a chronicle. Iím not entirely sure?
Yet again, A Life at Work has spoken to me in a most sensual manner. I hear the call to fully explore its meaning; the need to share my thoughts is too great. Can a Candle hide its flame in the dark? The light shines in the darkness and the darkness comprehended it not Source: QuotationsBook dotcom.




---
Follow eResumes4Vips via Facebook Fan Page @ www.facebook.com/pages/eResumes4Vips/150595349938...Connect and tell your Facebook Friends to join the eResumes4Vips Fan Club on Facebook...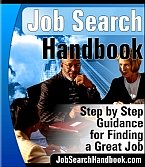 ***Didn't Download the Free eResumes4Vips Job Search Career Handbook...all 59 pages... No problem, here's the link for Your Free Copy of eResumes4Vips Free Job Search Handbook...***



---
Always, in closing, my motto is..."The Possibilities are Endless!" Bottom-line: Choose to Be Positive versus Negative. It's a CHOICE, People. ~With Love, Andre (aka eResumes4Vips); 'The Encouragement Guy!'

P.S. Stay up-to-date with all of the newest web content from eResumes4Vips.com by subscribing via...

Subscribe to Make a Free Printable Resume Blog
---
eResumes4Vips offers visitors FREE job search and resume building tools needed to make their own printable resume. Cutting-edge tips, tech-savvy tools, and career interest examples that successfully aid in finding and keeping your job.

For feedback, comments, opinions, and general contribution toward this e-zine, please go to Visitors-Tell-Your-Story-Blog-Page and scroll to the page bottom to comment. All feedback is Greatly Appreciated!

If you wish to support my work directly, please make a donation because it enables me to spend more time on activities that make a positive difference in people's lives. Your support is greatly appreciated. The most typical donation is $5(USD); yet any donation, Higher or lower is received with gratitude...

FOLLOW Me on TWITTER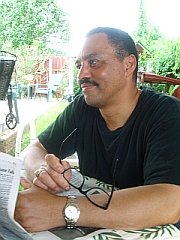 eResumes4Vips.com is the Marketing arm of AVMWERKS.org
121 Jordan Loop
Nolanville, TX 76559-4502 (USA)
(917)508-6437

eResumes4Vips intends to be fully compliant with the CAN SPAM Act. Both of my Privacy Policy and Website Disclaimer Statement policies are posted for your review.

Thanks for subscribing. ~Andre, aka eResumes4Vips