College Instructor Job Cover Letter
by Andre V Milteer, M.A.
(Austin, Texas, USA)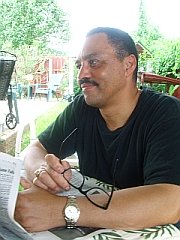 Chief Publisher, eResumes4Vips
Andre V. Milteer, M.A.; Psychology Faculty Instructor (Candidate).


University of Texas Austin: Chair, Department of Psychology and Social Sciences; C/o Director, Office of Human Resources, Austin, Texas.
Re:
Psychology Instructor (FT) Position
With regard to the Psychology Faculty Instructor position, as posted on the University of Texas Austin (HR) website, I wish to be considered as a viable professional candidate.
As a First-Rate Higher Learning institution, my eldest son attended University of Texas Austin in the late 1990s. Moreover, I have collaborated many times with the University of Texas Austin Music Department during my tenure as a Military Enlisted Bandleader with the First Cavalry Division Band.
Psychology helps our students, communities, and governments to discern the What, How, and Why of Human Thought. Psychology is a proverbial 'Window into the Soul!' As a trained (former)Psychological Associate Clinician, my therapeutic orientation is that of a Client-Centered Rogerian.
As an academic, I believe and teach from a prospective of Academic Rigor. During my recent work as an Adjunct Faculty Instructor with the University of Phoenix, I discovered three important things:
1.The Learning benefits of Project Team-based group learning formats.
2.Initial assessment of student understanding of concepts and delivery (how do they learn).
3.My Passion for University-based Teaching.
That said, I look forward to speaking, meeting, and interviewing with the University of Texas Austin executive administration to further assess my viability for the job.
Yours,
Andre V. Milteer, M.A.
University of Texas Austin
Faculty Psychology Instructor Candidate