Computer Hardware I/T Networking Engineer Resume for a Recent International University Graduate
by K. ESWAR PRASAD
(Tirupathi)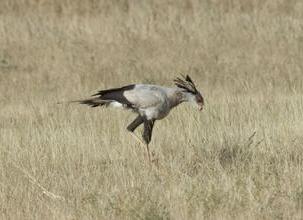 K. ESWAR PRASAD
Computer Hardware I/T Networking Engineer Resume for a Recent International University Graduate


OBJECTIVE: To use my strongest abilities in the application of systematic, disciplined quantifiable approach to development, operation and maintenance of software and ensure full customer satisfaction.
ACHIEVEMENTS
• I got second place in my 10th class and Got best student award in SSC.
• In M.C.A I participated university level seminar and got prize.
STRENGTHS
• Planning and organizing skills.
• Loving challenges.
• Self learner as well as fast learner.
• Down to earth.
• Positive thinking with patience.
CAREER PROFILE:
COURSE INSTITUTION/UNIVERSITY PERCENTAGE DURATION
PG M.C.A SICS(S.V.UNIVERSITY) 75% 2011
UG B.Sc VCRDC(S.V.UNIVERSITY) 68% 2008
10+2 Board of Intermediate, AP 65% 2005
10TH STD(S.S.C) SSC 74% 2003
TECHNICAL PROFILE:
Programming Languages : java, c, c++
Operatingsystems : windows, dos
Database softwares : oracle, Mysql.
WebTechnologies : html, xml, javascript
Jse Concepts : AWT, Jdbc,
Jee Concepts : Servlets.
Servers :Tomcat,Weblogic,Glassfish
Orm s/ws : Hibernate
IDEs :MyEclipse,Netbeans
EXTRA CURRICULAR ACTIVITIES:
 Active participation in elocution.
 Participation in several seminars conducted at university level.
 Participated in Techno-quests conducted at inter college level.
 Played a role of Class People leader in School level
FINAL SEMISTER PROJECT:
Project 1: Title, CONJUNCT EXPEDIENT.
Client: ANNEX HYD.
Environment: SERVLETS, JSP, JDBC, WEBLOGIC, ORACLE,WINDOWSXP.
Size : 1
Description:Most of the schemes introduced by the Government go into dustbin just because of the officials who implements the scheme could not make them available to suitable people.
Conjunct Expedient is a software application to automate the process for utilisation of various schemes provided by govt for various panchyatas. Conjunct Expedient software takes care of the activities related to the schemes provided by the government.
The major responsibility is to take care of the proper utilisation of different schemes in a transparent way.
Languages: Telugu, English & Tamil.