Computer Science Graduate Resume
by Charanraj K.
(Bangalore, Karnataka, India)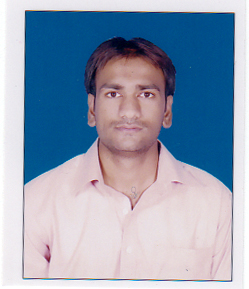 CHARANRAJ, K.
Career Objective
Seeking a position which optimally utilizes my skills and offers a more challenging job profile in terms of responsibility and understanding the technology from the business perspective.

Education
Bachelor of Engineering (2012), Computer Science, Ghousia College of Engineering, Ramanagaram, VTU.

Technical Skills
Programming: C, CORE JAVA, J2EE
Database: Oracle 10g
Tools: NetBeans, Sql Developer

Academic Experiential Project
Secure Multi-Hop Network Programming with Multiple One-Way Key Chains. Multi-hop support in secure network programming; no time synchronization among sensor nodes required with program updates verified via immediate packets. Extensibility to other broadcast application in WSNs.

Extracurricular
Participated in a one day workshop on
"Application Development Using Java Data Structures" (Knowx Innovations Pvt Ltd, Bangalore). Participated in a seminar on "Big Data" held at GCE, Ramanagaram.

Certifications
*Core Java
*Advanced Java and J2EE
Unauthorized copying without the expressed permission of the site owner is prohibited.

@eResumes4Vips.com | All Rights Reserved | Terms of Service | Site Disclaimer | Privacy Policy