The POWER of Lists
We've all heard the one about the man that tapes a yacht photo to his bathroom mirror; perfectly positioned so that he can visualize it while he shaves. Newsflash: Visualizing a yacht photo ain;t gonna get you no boat.
Not meaning to discount the power of visualization; afterall, I have an entire webpage -- https://www.eresumes4vips.com/vision-board.html -- dedicated toward this topic. Yet more is required in order to achieve what you want. Whether it be a soulmate, new car, or even...A New Career. More is required.
LEARN to WORK SMARTER!
More is not always hard; more can actually be less (law of physics). I recently discovered that to be the case within my own personal life. List-making...
We all make lists. To-Do lists, Shopping lists, Christmas lists -- you get the picture. I made a list of what I wanted; let's call it, The Bucket List!
A bucket list is when we dump our worry and concerns for collection, reflection, and projection. I listed several items onto a sticky...placed into my wallet. Five months later...
I GOT MY WISH
I made demands on my list: New career, more family embrace, etc. Five months later, I retrieved the note from my wallet. It all come to pass...Every Word!
Bottomline: Make a short list, pack it away into your wallet, coat, purse, or refrigerator. Ask for what you want, believe it, and it shall it happen.
---
Also, be sure sure to stay tuned into the Site's Blog Post Page. Here, you'll find fresh and original resume submissions from job seekers (just like you) from around the world.

Until the next time, Peace and Love to all. Be Encouraged! ~Andre
---
What are your thoughts? How can I make this publication More meaningful for you all? Please -- send me your thoughts and comments, good -- bad -- or ugly, regarding this newsletter topic via the eResumes4Vips Contact-Me, the Write-Your-Story Page(s) or email me -- eResumes4Vips_Free_eZine@eResumes4Vips.com



Job searching, resume writing, and/or career changing is a very stressful time. This Stress can really dampen your Spirit; further zapping your energy and power.

That's why I write encouraging words, tips, and articles designed to re-empower you and others. The Encouraging-People Blog is Powerful!...readership is absolutely free. No Sign-up or Opt-In. Go over to Encouraging-People now...Subscribe via feed or email. Enjoy!

Follow eResumes4Vips via Facebook Fan Page. Connect and tell your Facebook Friends to join the eResumes4Vips Fan Club on Facebook...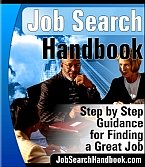 ***Didn't Download the Free eResumes4Vips Job Search Career Handbook...all 59 pages... No problem, here's the link for Your Free Copy of eResumes4Vips Free Job Search Handbook...***



---
Always, in closing, my motto is..."The Possibilities are Endless!" Bottom-line: Choose to Be Positive versus Negative. It's a CHOICE, People. ~With Love, Andre (aka eResumes4Vips); 'The Encouragement Guy!'

P.S. Stay up-to-date with all of the newest web content from eResumes4Vips.com by subscribing via...

Subscribe to Make a Free Printable Resume Blog
---
eResumes4Vips offers visitors FREE job search and resume building tools needed to make their own printable resume. Cutting-edge tips, tech-savvy tools, and career interest examples that successfully aid in finding and keeping your job.

For feedback, comments, opinions, and general contribution toward this e-zine, please go to Visitors-Tell-Your-Story-Blog-Page and scroll to the page bottom to comment. All feedback is Greatly Appreciated!

If you wish to support my work directly, please make a donation because it enables me to spend more time on activities that make a positive difference in people's lives. Your support is greatly appreciated. The most typical donation is $5(USD); yet any donation, Higher or lower is received with gratitude...

FOLLOW Me on TWITTER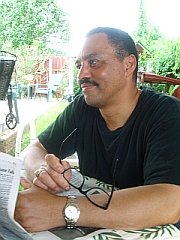 eResumes4Vips.com is published by Andre V. Milteer, M.A.
121 Jordan Loop
Nolanville, TX 76559-4502 (USA)
(917)508-6437

eResumes4Vips intends to be fully compliant with the CAN SPAM Act. Both my Privacy Policy and Website Disclaimer Statement policies are posted for your review.

Thanks for subscribing. ~Andre, aka eResumes4Vips