Your Job Hunt Needs a Double Shot
People who are currently employed have no idea (or have selective amnesia) of what life is like as an unemployed adult. Many times, the worst thing about being jobless are our very thoughts about our situation. Fear, negativity, and doubts becomes the predominant voice within as well without. Sooner or later, discouragement creeps in and we find ourselves slipping down a slippery slope.
Once you begin to recognize this, it's important to get out and generate some heat...energy and activity. Go to the library; find a workshop or social event to attend. If you are like me, I enjoy nature and waterways (lakes, ponds, waterfalls).
To help you to get up and about, I've created two [free] resources for you this week. First, my internet radio show, "The EncouragementGuy!" has a new episode about Discouragement. The link to the show's site is http://Podcast.Encouraging-People.com.
Next, my blogsite, www.Encouraging-People.com, has an interesting (and short) article about my attending a businesswomen's conference. I was the ONLY guy in the room among 250 businesswomen. The title of the blog article is, The Only Man in a Killeen Texas Women in Business Seminar.
Maybe you won't need a double shot of job hunt encouragement this week. But if you do, then the two resources above are yours for the taking. Enjoy!

Also, be sure sure to stay tuned into the Site's Blog Post Page.
Here, you'll find fresh and original resume submissions from job seekers (just like you) from around the world.
Until the next time, Peace and Love to all. Be Encouraged!
~Andre
---
What are your thoughts? How can I make this publication More meaningful for you all?

Please send me your thoughts and comments, good-bad-or ugly, regarding this newsletter topic via the eResumes4Vips Contact-Me page.

Or use the Write-Your-Story Page. My email is eResumes4Vips_Free_eZine@eResumes4Vips.com

Job searching, resume writing, and/or career changing is a very stressful time. This Stress can really dampen your Spirit; further zapping your energy and power.

That's why I write encouraging words, tips, and articles designed to re-empower you and others. The Encouraging-People Blog is Powerful!...readership is absolutely free. No Sign-up or Opt-In. Go over to Encouraging-People now...Subscribe via feed or email. Enjoy!

Follow eResumes4Vips via Facebook Fan Page. Connect and tell your Facebook Friends to join the eResumes4Vips Fan Club on Facebook...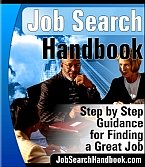 ***Didn't Download the Free eResumes4Vips Job Search Career Handbook...all 59 pages... No problem, here's the link for Your Free Copy of eResumes4Vips Free Job Search Handbook...***



---
Always, in closing, my motto is..."The Possibilities are Endless!" Bottom-line: Choose to Be Positive versus Negative. It's a CHOICE, People. ~With Love, Andre (aka eResumes4Vips); 'The Encouragement Guy!'

P.S. Stay up-to-date with all of the newest web content from eResumes4Vips.com by subscribing via...

Subscribe to Make a Free Printable Resume Blog
---
eResumes4Vips offers visitors FREE job search and resume building tools needed to make their own printable resume. Cutting-edge tips, tech-savvy tools, and career interest examples that successfully aid in finding and keeping your job.

For feedback, comments, opinions, and general contribution toward this e-zine, please go to Visitors-Tell-Your-Story-Blog-Page and scroll to the page bottom to comment. All feedback is Greatly Appreciated!

FOLLOW Me on TWITTER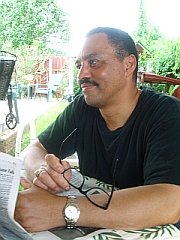 eResumes4Vips.com is published by Andre V. Milteer, M.A.
(917)508-6437

eResumes4Vips intends to be fully compliant with the CAN SPAM Act. Both my Privacy Policy and Website Disclaimer Statement policies are posted for your review.

Thanks for subscribing. ~Andre, aka eResumes4Vips