Information Technology Engineer Resume
by PRASOON P.S
(Dubai, United Arab Emirates)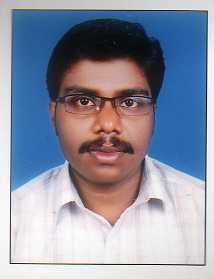 PRASOON P.S
Summary: Experienced and versatile Information Technology professional, having more than 3 years of work experience including Networking, Database, System Administration, and Technical service support for client servers and other peripheral devices.


Network Administrator Skills
:
*Management of User administration and authorizations.
*System monitoring activities.
*ABAP dump analysis and finding relevant notes.
*Trouble-shooting Authorization related problems.
*Knowledge of Solution Manager and NetWeaver tools.
*Client copy activities and Transport management systems.
*Implementation Support Packs and Management of Online Support System.
*Hardware maintenance and Trouble Shooting.
*Installation and administration of LAN and WAN activities.
*Managing and Monitoring Symantec Antivirus console
Provide technical support for end users.
Software Skills
: Installation, Configuring and Administering of LAN Software Skills: Database Oracle, Languages C, C++, foxpero and Java Packages. Microsoft Office, Visio, Project, VB.
December 2009-Present. EURO ASIA MANAGEMENT CONSULTANCY, Dubai UAE. Human Resource System Administrator. Responsible for Recruitment Sourcing using different modes like online job portals, headhunting, networking and references.
*Maintaining a databank of resumes and always focused to expand networks and increase the databank.
*Performed searches for qualified candidates according to relevant job criteria, using computer databases, networking, Internet recruiting resources, cold calls, media, recruiting firms, and employee referrals.
*Screened and referred applicants to hiring personnel in the organization, making hiring recommendations when appropriate.
*Reviewed and evaluated applicant qualifications or eligibility for specified licensing, according to established guidelines and designated licensing codes.
*Installation and Maintenance: Motherboards, CPUs, Memory, CD Rom Writers, DVD Burners, Cases, Keyboards, Mouse, CRT and LCD Monitors, Laser Printers, Scanners, Desk Jet Printers, Power Switches.
August 2007-September 2008. COMPUTER ENGINEERING AND SYSTEMS. KOLLAM Service Engineer.
*Warranty support for OEM PCs and Laptops.
*Configured and supported PCs in LAN environment including installation and configuration of router and switches.
*Installation, Configuring and enabling corporate executives on the move, to connect to their PCs, shared resources in the office network.
*Database backups and verifying weekly system backups and Data entry.
June 2006-August 2007. BRUBEX GLOBAL, BISHOP JEROM NAGAR KOLLAM Service Engineer.
Educational Qualification
: Diploma in computer science and engineering from Institute of Electronics and Telecommunications, Kerala, India.
**Publisher's note: Interested Corporate CIOs may contact this candidate via hyperlink below this page.**