Resume for an U.A.E. Master Accountant
by Georgy Mohan
(Dubai, UAE)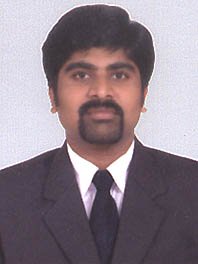 Georgy Mohan
Resume for an U.A.E. Master Accountant


Position Sought: ACCOUNTANT
Synopsis: ENTERPRISING, HARD-WORKING AND TECHNICALLY SKILLED ACCOUNTANT known for accuracy, attention to detail and timeliness in managing disbursement functions for diverse-industry employers.
My career spans 2 years of experience in real estate, interior designing, hotel, investment and has included accountability for the processing of up to 20,000 invoices (AED 5 M) per month. Backed by solid credentials (M Com in commerce) as well as MS Office Suite and Tally.
Career Objective: A Post Graduate with 2+ years of exceptional track record in financial analysis, accounting and auditing, seeking a challenging position with a leading organization to apply accrued skills in making tangible contributions to the overall financial bottom-line.
PROFESSIONAL EXPERIENCE
Designation: ACCOUNTANT 01–06-2009 to Present
Organization Name: ROYAL RICH INTERIORS LLC
Company Industry :Among a group of companies, well established in the field of Investment, Real Estate, Interior Designing & Contracting, Landscaping and having business activities in India and UAE.
Job Role: Managing the complete Finance relating to the group as a whole.
Work Description:
Key Responsibilities as Asst Accounts Manager:
 Computing financial ratios by analyzing monthly and yearly financial statements, balance sheet, cash flow statement, aged receivables/ payables listing on a periodic basis.

Analyzing key finance performance indicators and trends, such as financial ratios and cross division comparisons which, includes establishing financial benchmarks of acceptable performance and comparing the actual results to budget and initiating corrective actions.
Key Responsibilities as Accountant:
 Planned and evaluated all accounting procedures and policies to ensure transactions are efficient/ effective, accounting is accurate and complete.
 Managed overall accounting operations including payables, receivables, monthly reconciliation. Projected finances for long term investments and future projects of the company.
 Prepared & presented monthly, quarterly and annual reports, recommended improvements in organization's accounting and management practices.
 Reconciled bank statements, cash accounts, accounts receivable and payable balances on a monthly basis. Prepared year-end schedules for audit.
 Analyzed general ledger accounts, processed transfers, maintained record of all fund movements and ensuring all funds are managed properly.
 Negotiated loans and credit lines with financial institutions, clients and suppliers, to extract highly favorable terms.
 Recruited competent accounting personnel trained them and monitored their performance to ensure smooth execution of all accounting activities.
 Preparing all the documents for the payroll ( WPS)and supervising the Hr team
 Coordination with the Quantity Survey Engineer for invoicing the projects
EDUCATION:
Post Graduation Institution: Hindhusthan Arts and Science College , Bharthiyar University
Degree: M Com (Computer Application)
Completion date: May 2009
Institution: Tandem , Kerala University
Degree: B Com (Taxation)
Completion date: April 2007
Institution: Hindhusthan Arts and Science College, Bharthiyar University
Degree: Diploma in Indian Financial Market
Completion date: May 2009
COMPUTER QUALIFICTIONS
Language / Software Institute / University Year of Completion
System Application Sapphire - Bangalore 2007
Tally 7 & 9 Tata InfoTech – Trivandrum & AS A PART OF POST GRADUATION 2005
SQL, DBMS, VB, C++, HTML, Java and Photoshop AS A PART OF POST GRADUATION 2009
PROJECTS
Financial Performance Analysis with Special Reference to RUNWAY DECOR CONT, Sharjah.( PART OF POST GRADUATION)
CAREER LEVEL
Career Level: Mid Management
Notice Period to Work: 1 Month
TARGET JOB
Job Location: GCC / Europe / India
Target Industry : Applies to Almost All Industries, Specifically targets FMCG, Consumer Durables, Banking, Finance
Employment Type: Permanent
SKILLS
 International Accounting Practices, Budgeting, Costing, Cash Flow, Fund Mgmt., Report Generation
 Portfolio & Investment Mgmt., General Ledger Accounting.
 Developing & Implementing Financial Controls, Policies &Procedure, Financial, Administrative & Personnel Management
 Banking Laws, Balance Sheets, P&L Statements, Financial Analysis, Strategizing, Auditing
 Personnel Management, Motivation, Relationship Management, Training, Organizational Dynamics
 Communication, Leadership, Interpersonal, Analytical, Problem Solving & Decision Making Skills
 IT Skills : MS Office Applications and Tally
Languages: English, Hindi, Malayalam and Tamil
References: Furnished upon request
**Mr Mohan may be contacted via the COMMENTS link below this page.**