After College Graduation -- Then What?
by Publisher, eResumes4Vips.com
Graduating from College? The Sky is the Limit...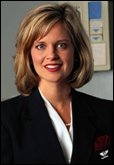 &nbsp
Attention College Seniors:
&nbsp
I am the voice of your not-so-distant future. I was once where you are now, sweating and worrying about my future, forced to answer the never-ending question from family and friends:


&nbsp
"What are you going to do when you graduate?"




Top 10 reasons to Become a Flight Attendant
Take our FREE online evaluation to see if you qualify to become a flight attendant
The Onset of Panic...more

Are You Ready to Send Your Flight Attendant Resume to the Skies?

Unauthorized copying without the expressed permission of the site owner is prohibited.

@eResumes4Vips.com | All Rights Reserved | Terms of Service | Site Disclaimer | Privacy Policy