Format For a Resume Reference Page
by Jeff Melvin, MBA
(eZine Articles dotcom)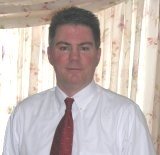 Jeff Melvin, MBA
Format For a Resume Reference Page - The "How to" Guide


By
Jeff Melvin
There are plenty of "how to" guides on writing a resume, but very few address the issue of what the format for a resume reference page should look like. A reference page is a critical part of the resume/job search process. Notice I stated, "reference page" as your references should be placed on separate page rather than in your resume!
DON'T place your references in your resume - that is not the proper format!
The first step in learning how to put references in a resume is don't put them in it...
Create a separate sheet and use a resume reference sample page as a guide.
The standard in the "Job Search" world is:
3 Professional References
3 Personal References
If you stick to this standard you should be more than prepared for any inquiry from employers.
The format for a resume reference page is a simple layout with no extra fluff. Stay away from trying to sell yourself to the employer - just give them the facts.
Your Professional References should be listed as follows:
Name
Job Title
Company
Address
Phone Number
Email Address
William J. Myar
Corporate Accounts Manager
Inglewood Production, Inc
444 East Steel Road
Joliet, Illinois 12345
(123) 456-7890
Email address
List your Personal References as follows:
Name
Address
Phone Number
Email Address
Steven L. Pinkerton
321 Jenkins Avenue
Milan, Illinois 12345
(123) 456-7890
Email address
Don't forget to contact your references prior to placing them on your list. This keeps your references from being blindsided by the employer and allows them some time to prepare for the call.
Another good idea is to send them a copy of your resume so they can get an idea of your qualifications.
The Format for a Resume Reference Page is no more than one page and creates a convenient way for you to respond to reference inquiries from employers.
Visit Effective-Resume-Writing.com to view a sample
Resume Reference Page
!
Jeff Melvin graduated with an MBA and is a highly experienced resume writer with over 10 years experience.
Effective Resume Writing
was created as a free online resume resource center. Download the eBook
How to Write an Effective Resume & Cover Letter Today
!
Article Source:
Format For a Resume Reference Page - The "How to" Guide