Create Free
Printable Resume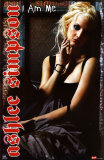 Create Free Printable Resume for Ashlee Simpson; a Cosmetologist Resume Sample Plus a Make-over (courtesy of eResumes4Vips).
Ashlee Simpson
23456 Liberty Bell
Philadelphia, PA
(917) 508-6437
asimpson@eresumes4vips.com


The Ashlee Simpson Student Resources Webpage

Purchase Ashlee's Poster plus laminating @ - Art.com
Free Resume Critique...Anyone?
Submit your resume for review and critique. Let the eResumes4Vips public add suggestions. **NOTE: delete your address, telephone, and email from your resume header to protect your privacy.**
What Other Visitors Have Said
Click below to see contributions from other visitors to this page...

JOB APP Not rated yet
Family Church Volunteer 2006 - Present • Volunteer for family church every summer. helping with setting up church events, taking care of the kids and …
I Won't Read Your Resume Unless... Not rated yet
Having read thousands of resumes, interviewed hundreds of people, and hired over 50 employees within the last 18 years, I can tell you this. Unless a resume …
Chef Resume Not rated yet
SUMMARY: Award-Winning Line, Sous, and Short Order Chef with six years of Commercial Kitchen Restaurant management experience; seeking a Chef executive …
Sara Ernst Not rated yet
Sara Ernst 16806 Jennway Court Moseley VA, 23120 USA (804)269-2461 Sernst89@yahoo.com Objective: An interesting position with a growing company …
Creating a Cosmetogist
Resume for Ashlee Simpson
Objective:
Seeking equity partnership challenge as a Hairdresser/Hairstylist/Cosmetologist in a Celebrity private wealth clientele salon.
Summary:
Cut, trimmed and shaped hair and hairpieces for Harpo productions; Celebrity guests appearing on the Oprah Winfrey show.
Analyzed patrons' hair and other physical features to determine and recommend beauty treatment and suggested hair styles.
Administered therapeutic medication and advised patron to seek medical treatment for chronic and contagious scalp conditions.
Recommended and explained the use of cosmetics, lotions, and creams to soften and lubricate skin and enhanced and restored natural appearance for High Net Worth Senior Record Company Executives.
Experience:
Harpo Productions, Chicago IL, Cosmetologist 2004 to 2007
Styled hair by blowing, cutting, trimming and tapering, using clippers, scissors, razors and blow-dryer.
Was instrumental in redesigning Jessica Simpson year 2007 look.Applied bleach, dye and tint to color hair for major Financial Bank and Mortgage CFOs.
Ashlee Simpson Enterprises Philadelphia PAOwner/Operator Jan 2003 to Dec 2003
Licensed Cosmetologist, States of California and Nevada
Awards: Harpo Productions Hair Stylist "2005 Best New Stylist"
Education:
Vidal Sassoon Studios, Beverly Hills, CA Certificate (2003)
References: Available upon request
There you have it; a create-free-printable resume as promised. Your library-in-a-box; resume writing secret tips...Completely Free!
---
Struggling with your create free printable resume template or job resume? Here's how to get your telephone ringing off the hook with more top job interview requests faster and easier than you could ever imagine...
"In Just 10 Minutes Flat, You Can Quickly And Easily Crank Out An Amazing create free printable resume That Is Guaranteed To Have Your Telephone Ring Off The Hook With Hot Job Interviews And Top Job Offers... Without Writing One Word!"

Point, Click, PRESTO... Out Pops An Amazing Resume 100% Customized For You! Amazing Resume Creator...Click Here!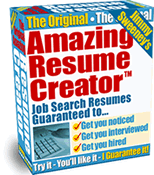 Take the first step toward getting your degree! It's easy to find a campus or an online school that fits your busy schedule. Even easier than a create free printable resume paper.
The Collegebound Network helps you decide on what program
will help you obtain the Career & Salary you are looking for.
Discover why over 3 million students have found success using our Free Service! Click on Yes and Get Started on Your Future Today!

Guard Your Resume Data & Personal Security

Create Free Printable Resume to Home Page