Loan Officer Resume
Need a Loan Officer Resume? Are you a Casualty of the housing meltdown? An eResumes4Vips Loan-Officer-Resume that will Start Up a Job App.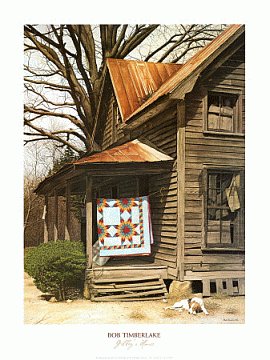 Housing Meltdown! Who would have thought it would be this bad?

eResumes4Vips is here to hold your hand for your next executive job position preparation. A Mortgage Loan Officer Resume is our niche specialty.

Before you know it, you will soon be taking apps again. "Where's my sandwich? I know; it's buried under all of these new loan apps on my desk"...


What Other Visitors Have Said
Click below to see contributions from other visitors to this page...

---
A High Interest, Mortgage Loan Officer Resume for You
Timothy Geitner
609 Harrison St
Phoenix, AZ
(917)508-6437
timothy_geitner@eResumes4Vips.com
OBJECTIVE
A Commission-based, Branch Manager position as a Mortgage Banker in a Fortune 1000 Financial Services corporation.


ACCOMPLISHMENTS


Sales
Self-starting, goal-oriented strategist whose confidence, perseverance and vision promote success


Received Branch Manager of the Year (2006) award for Superior Loan Production ($25 Million)


Generated $125 Million of career mortgage loan production


Management
Decentralized Loan committee approval procedures
Evaluated annual performance appraisals for 7 mortage lending assistants


Formalized loan underwriting review checklists
Forecasted staff hiring to pace loan production demands
---
EXPERIENCE

Bush & Paulson Mortgage & Associates, Dry Gulch, AZ
Branch Manager, Mortgage Banker June 2004 to May 2008

Specialized expertise with Veterans Administration (VA) and Interest-Only Mortgage lending


Reviewed approved mortgage loans to determine if conditions were met prior to closing, such as purchase of private mortgage insurance


Was instrumental in moving Firm's business model from Single-family residential to that of Commercial Property lending


Supervised and managed a 10 person staff for my privately-owned firm
Bank of America, Sierra Vista, AZ
Mortgage Lending Branch Manager Jan 1999 to May 2004


Recommended approval of customer applications for lines and extension of lines of credit, commercial loans, real estate loans, consumer credit loans and credit card accounts.


Interviewed 150 applicants and requested specified information for loan application.


Analyzed applicants' financial status, credit and property evaluation to determine feasibility of granting loans.


Trained and managed an 8 mortgage processing team and achieved a measureable 60% improvement in their productivity.


Selected information, including company financial statements and balance sheets, and recorded data on spreadsheet.


Compared liquidity, profitability, credit history and cash with other companies of same industry, size and geographic location.


Approved loans within specified limits and referred loans to loan committee for approval.
EDUCATION

University of Phoenix; Phoenix, AZ
Bachelor of Business Administration (BBA), 1998

Served as President of Arizona Association of Mortgage Brokers and Bankers, 2004-2005.
Languages
TELL ME MORE Spanish Language Software
TELL ME MORE Performance German Language Learning Software
TELL ME MORE Performance French Language Learning Software
TELL ME MORE Arabic Language Learning Software
---
Hey, if you asked Donald Trump, "What does this recession mean for Real Estate Investing?" He'd say:
Buy and Sell Real Estate Without Paying a Broker!
---
Resume made with WinWay(c) Resume Deluxe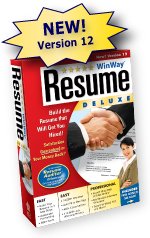 WinWay(c) Resume Deluxe is the easiest and most complete job-winning system available. With it you can write your resume, track your contacts, write cover letters, and print associated envelopes.
---
Post Your Resume for FREE at HotResumes.com
---
Personal Info Needed
At Your Loan App Appt
After successfully securing the job with your eResumes4Vips loan officer resume, it's time to meet loan prospects and take an app...or two.
Setting up the Loan App appt, remind the prospect, err...I mean client, to bring the following:
Social Security Card and Drivers License
Residence Address--Past 2 Years
Names and Addresses of Each Employer--Past 2 years
Year-to-Date Pay Stub
Names, Addresses, Account Numbers, Balances & Monthly Payments of All Open Loans


Addresses of Other Real Estate Owned
Loan Infomation on Other Real Estate Owned
Sales contract (if available)
Money for Credit Report & Appraisal
2 Years W2s
2 Months Bank Statements
VA Loans need Certificate of Eligibility and DD-214
---
---
---


Any semi-successful mortgage lender, that has been in the business for any length of time, knows one thing. That is...
Prospect for a good handful of realtors, real estate agents, give them your mobile telephone (Buy a LG 225 phone at TracFone and save $50, plus double minutes, an accessory kit and free shipping!
) number, and be available for pre-quals. That part of the key to building your loan officer resume.

Bottom-line: Don't prospect for buyers; prospect for Realtors.
---
Get the Insider Tips on High-Paying Finance Jobs...
Hit on this Link for the skinny...
---
Loan Officer Resume to Attorney Resume Sample
---
Guard Your Resume
Data and Privacy Security
---
Make a Free Printable Resume to Home Page
---