Receptionist Resume
Receptionist Resume
Within a Crazy, Fast-Paced, Pull-Your-Hair-Out Office, You'll Need a Powerful Receptionist Resume! A Receptionist-Resume for a fast-paced office; Customers, coffee, telephone, intercom...Wow, are you sure you really want this knockout receptionist-resume.
I have to warn you. A receptionist-resume from eResumes4Vips will help you to get hired. Don't say I didn't warn you...
A Knock'em Dead Receptionist
Resume from eResumes4Vips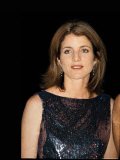 Caroline Kennedy
0000 Providence Ave
Providence, RI
(917) 508-6437
c_kennedy@eresumes4vips.com
eResumes4Vips

Objective: An entry-level position in executive office management, administrative assistance, and reception duties, with opportunity for advancement.
What Other Visitors Have Said
Click below to see contributions from other visitors to this page...


Experience:
Office of the President,
Department of Treasury Toys Providence, RI
Receptionist/Information Clerk, 2008 to Present

Scheduled appointments and maintained and updated appointment calendars.

Transmitted information and documents to customers, using computer, mail and facsimile machine.
Filed and maintained records.
Heard and resolved complaints from customers and public.
Analyzed data to determine answers to questions from customers and members of the public.

Operated telephone switchboard to answer, screen and forward calls, providing information, taking messages and scheduling appointments.

Received payment and recorded receipts for services.
Greeted persons entering establishment, determined nature and purpose of visit and directed and escorted them to specific destinations.

Provided information about establishment, such as location of departments and offices, employees within the organization and services provided.
Harvard University, MBA
Yale University, Kennedy fellowship
B.A., Eastern European Fashion 2008
Graduated Summa Cum Laude

References: Contact Allison Taylor Reference Checking Service
---
Free Resume Outlines Page

Guard and Protect Your Privacy

Receptionist Resume to Home Page

Post a Job! $30 for 30 days
Job searching and working to make a grant writer resume can be quite discouraging. What you may need is a Large and Healthy (yet totally free) dose of Encouragement. Try this, Get Encouraged! to become energized, enlightened, and encouraged...
Tell me what you think about this page information. Share your thoughts, add commentary, critique your resume, and/or share your successes. Follow this link to Tell Your Story>>>

Thinking of Going Back to School?
This work is licensed under a
Creative Commons Attribution-Share Alike 3.0 Unported License
Want to link to the eResumes4Vips website? Simply
copy & paste the following link...you're all set.
"></a>