Cover Letter Sample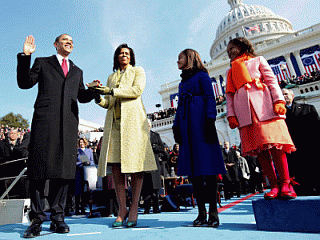 Resume Cover Letter Sample
for Michelle Obama McCain
Never-ever send out your administrative assistant or receptionist resume without a cover-letter-sample from eResumes4Vips
Cover letters can make or break a job search because cover letter samples are scanned by the decision-maker prior to viewing the resume. Again, always submit your cover-letter-sample alongside your resume. You will thank me for this sage advice.

What Other Visitors Have Said
Click below to see contributions from other visitors to this page...

Almost everything needed for a Do-it-Yourself, receptionist resume (Plus More Powerful Cover Letter Examples) can be found at eResumes4Vips

Want your Dull or Non-Career to become Alive? Rely upon LiveCareer for Free and Powerful Career Assessment powered by the Greatest Minds of Today's Higher Education Industry. You see, a simple resume, or a make a free printable resume will no longer...

Struggling with your make a free printable resume template or job resume? Here's how to get your telephone ringing off the hook with more top job interview requests faster and easier than you could ever imagine...
"In Just 10 Minutes Flat, You Can Quickly And Easily Crank Out An Amazing Resume That Is Guaranteed To Have Your Telephone Ring Off The Hook With Hot Job Interviews And Top Job Offers... Without Writing One Word!"

Point, Click, PRESTO... Out Pops An Amazing Resume 100% Customized For You! Amazing Resume Creator...Click Here!


The Bank of America Receptionist Cover Letter Sample
A Cover Letter Sample Letter
From:
Michele Obama McCain
1000 Pennsylvania Ave
Washington, D.C.
m_obama@eResumes4Vips.com
eResumes4Vips
To:
John Thain
Bank of America
P.O. Box 0001
Charlotte, NC

Dear Mr John Thain:
Through your advertisement in the Washington Post, I learned of your opening for an Executive Assistant. Please accept this cover-letter-sample and job application for this position.
The qualities you are seeking match well with my qualifications:
WORD PROCESSING AND PC EXPERIENCE A MUST
Skilled with all popular business software packages, including Word 2007 & Excel 2007. My keyboard accuracy is 62 WPM typing accuracy, R.D. Craig Assessment, May 2006.
EXPERIENCE WITH A MULTI-LINE TELEPHONE
Answer calls on a 25-line switchboard efficiently and pleasantly. Always answer by the third ring. Never leave a caller on hold unattended for more than one minute.
Cover Letter Sample Closing;
Leaving a Trail of Bread Crumbs...
My enclosed resume and cover-letter-sample will offer further detail about my skills and accomplishments. I am confident that a personal interview would be mutually beneficial.
I will call you at the end of next week if we haven't spoken by then. Thank you.
Sincerely Yours,

Michelle Obama McCain

Enclosure: Resume
Cover Letter Sample to Home Page
---
Post a Job! $30 for 30days