VisualCV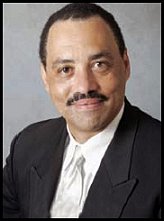 A resume is a resume. However, a VisualCV will make you standout from the crowd. Moreover, not only is the resume-writing technology cutting-edge Web 2.0, but it's absolutely free.
One more small yet very important informative tip. This online, multimedia resume-building service is Absolutely Free! Yep, no foolin...


What the Heck is a VisualCV?
Visual-CV allows professionals to create an online professional profile that replaces the traditional resume. Available to both professionals and companies, VisualCV revolutionizes how these groups share and organize career information.
Your information is completely private and you control access to your VisualCVs. Top companies around the country are currently signing up to start receiving VisualCVs in lieu of the traditional Microsoft Word resume. Companies are also creating VisualCVs to exhibit and share information regarding their culture, job opportunities, career potential and more.
VisualCVs, for professionals, can serve different purposes when sharing with friends, colleagues, clients, prospects, the Internet, and Recruiters or Companies. Based on your preferences, each version features a unique collection of portfolio items, plus exclusive privacy settings based on your preferences.
Professionals have the option to share a unique URL as a "live" Internet document that includes portfolio items such as work history and samples, salary information, awards, references, certifications, videos/photos and more. VisualCVs also include informative pop-ups, hovering over companies, universities and keywords – eliminating research for you and your reader.

What Other Visitors Have Said
Click below to see contributions from other visitors to this page...


Web Designer Resume - Santhanakrishnan Not rated yet
Objective I would like to pursue my career in a work environment that will utilize and reinforce my technical skills and abilities and also to apply …
Struggling with your make a free printable resume template or job resume? Here's how to get your telephone ringing off the hook with more top job interview requests faster and easier than you could ever imagine...
"In Just 10 Minutes Flat, You Can Quickly And Easily Crank Out An Amazing Resume That Is Guaranteed To Have Your Telephone Ring Off The Hook With Hot Job Interviews And Top Job Offers... Without Writing One Word!"
Point, Click, PRESTO... Out Pops An Amazing Resume 100% Customized For You! Amazing Resume Creator...Click Here!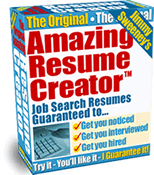 ---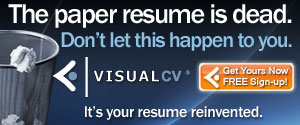 A Visual-CV, filled with well-written content, will help you tell your story, communicate your value, and gain a competitive edge in your job search better than any other resume out there. VisualCV understands that writing a powerful resume, one that represents your many skills and talents, is no easy task.
The benefits of creating and publishing your very own Visual-CV include:
Create a High-Impact Resume. You do not have much time to get your reader's attention, so you need include your very best content.
Special Information for New Grads. Coming out of school, you might feel disadvantaged by not having sufficient "real-world" experience to land the job you want.
Build Your Portfolio. After drafting powerful content for your Visual-CV, it's time to bring the Visual-CV to life. Even add your videos (including YouTube).
Steer Your Career. You don't need a Visual-CV just for job seeking; you need an up-to-date Visual-CV at every stage of your career.
Related to having an online resume portfolio, is the idea of promoting oneself via social media (self) network marketing. Social network marketing is a relatively new, often misunderstood form of online marketing that is reaping huge rewards for job hunters, corporate businesses, and website owners who incorporate it into their marketing plans.
Sharing a Visual-CV makes every meeting more effective and every relationship a better fit. Registration for professionals and companies is easy and free. Get started today!
---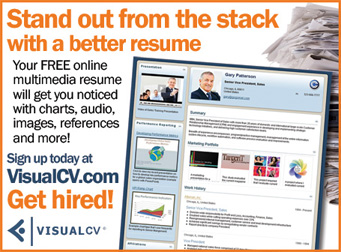 ---

What are you waiting for? Employers are ready to view your online VisualCV once you're ready to release it...
---
I Strongly Recommend 1&1 For Your Web Domain and Hosting!
Pongo Resume Service is the Do-it-Yourself Leader
How to Make a Resume is the question--and
Pongo Resume Service
has the right answers.
You see, Pongo is a Do-it-Yourself (DIY) internet-based service that is a complete all-in-one package.

Writing a resume is much like writing a paper for school. Every detail contributes – positively or negatively – to your final "grade."
Like teachers, hiring managers look for a cohesive story; a persuasive argument; a neat, well organized appearance; and of course, perfect spelling and grammar. These lessons will help your resume make the grade with hiring managers.
Time was, a company would hire you and move you up the ladder once or twice, earning you the tag of "lifer." You would toil for the same company from your 20s until you retired with a healthy pension. For sure, times have changed and it's imperative that you learn how to make a resume as well as manage your own career, and figure out where your next job can take you.
Guard & Protect Your Resume data

VisualCV to Home Page

Post a Job! $

30

for

30

days
Job searching and working to make a grant writer resume can be quite discouraging. What you may need is a Large and Healthy (yet totally free) dose of Encouragement. Try this, Get Encouraged! to become energized, enlightened, and encouraged...
Tell me what you think about this page information. Share your thoughts, add commentary, critique your resume, and/or share your successes. Follow this link to Tell Your Story>>>

Thinking of Going Back to School?