Human Resources Survey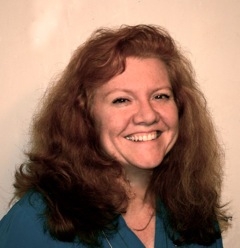 As part of her PhD candidacy, my friend Dawn Boyer asked eResumes4Vips.com Publisher (Andre) to broadcast Dawn's need for 300 persons to complete the following human resource survey before June 2011. She will be randomly awarding three dinner certificates for OUTBACK (USA) Steakhouse.
To earn the human resource PHR - SPHR - and to become a member of the SHRM society is a rigorous process indeed. Imagine working on a doctorate degree at the same time. So when she asked if I could ask my visitors to please complete a 10-minute survey online or via download and email return to her, I said SURE!

Have A Great Story
About This Topic?
Do you have a great story about this?
Share it!
What Other Visitors Have Said
Click below to see contributions from other visitors to this page...

PHR Certification Survey Letter
Dear Colleague,
I am inviting you participate in a research project to study the relationship between Human Resources Practitioners (HRP's) who have achieved their Professional Human Resources (PHR) certification and whether they have a higher sense of human resources job confidentiality, as well as having a perception of having more job satisfaction, based on their certification preparation and testing.
This research is self-funded and conducted as part of the requirements for my PhD degree in Education (STEM) from Old Dominion University, Norfolk, VA.
Accompanying this cover letter is a survey asking a variety of questions about your perceptions of the Professional Human Resource (PHR or SPHR) Certification (certification sponsored by the Society of Human Resources Management (SHRM)).
I would like you to look over the survey and, if you choose to do so, complete it and return it to me either by mail (SASE) or fax (info on survey). The survey should take you no longer than 10 minutes to complete.
Job Performance and Capabilities
Research Survey Form
To access the pdf copy of the job performance research, human resources survey without leaving this site, simply click on this link to access...
The results of this project will be a greater understanding of the incentives, as well as the intrinsic and extrinsic rewards or perceptions of value of the PHR certification within the HR community. The results of the survey will be useful for HR practitioners who plan on obtaining or sustaining the certification.
I hope to share my results by publishing them in an educational and/or scientific journal and/or to present at a conference. I do not know of any risks to you if you participate in this survey.
Your voluntary responses will not be identified with you personally as the survey responses will remain confidential, and there is no penalty if you do not participate. I promise not to share your personal information with anyone outside my research group, which consists of me and my advisor.
If you do not feel comfortable mailing your survey to me, you may fax it to (757) 416-5522; or answer it online. I am offering three Outback Restaurant $40 gift certificates to a random draw of participants for completed surveys. To ensure you are able to be contacted for the drawing if you win, please ensure that your point-of-contact (P.O.C.) information is noted on the completed survey form.
Regardless of whether you choose to participate, please let me know if you would like a summary of my findings. To receive a summary, please contact me after 06/01/2011 for a report of my findings.
If you have any questions or concerns about completing the survey or about being in this study, you may contact me via POC info noted below. This project has been approved by the Institutional Review Board (IRB) at Old Dominion University (approval # 200902130).
If you have any questions about your rights as a research study participant, you may contact the chair of the IRB through the Compliance Office at Office of Institutional Research & Assessment Program, ODU, 218 Koch Hall, Norfolk, VA 23529.
If you agree to participate, you may keep this form and complete the survey. Returning the form indicates your legal consent for me to use the information in my study.
If you wish, you may stop at any time, and dispose of the survey and materials.
Sincerely,
Dawn D. Boyer, M.Ed. Graduate Teaching Assistant, PhD Student
Human Resources Survey to Home Page