Pre-Employment
Custom Search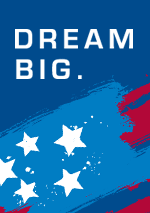 Pre-employment screenings from Allison & Taylor, Inc. are your source for the most professional employment background check and resume references checking services on the market for new employees.

Pre-Employment Screening and Employment Background Check Services include:

Employment Resume References
Criminal Conviction Records Search
Credit Report
Social Security Trace
Motor Vehicle Records
Education Verification
Workers' Compensation Records Search
On-Line Access and Reporting
Asset Check
Bankruptcy Search
Business Credit Report
Personal resume-references Check
Professional License Search
Secretary of State Search
Civil Record Search
Employment and Earnings
Consumer Public Filings
Fictitious Business Name Filing

Hire eResumes4Vips to write your resume
If you rather, I can write your resume for a very small fee. Visit me @Fiverr.

If your demands are for immediate pre-employment screening, employment background check, or resume-references checking results, our extensive line of products and services are designed to provide you with superior information at exceptional prices.
Contact us today for more information about our pre-employment screening, employment background check, and resume-references checking service. Join our family of satisfied customers today!
Want free site updates instantly? Subscribe via feed and/or email. Click here...
Unauthorized copying without the expressed permission of the site owner is prohibited.

@eResumes4Vips.com | All Rights Reserved | Terms of Service | Site Disclaimer | Privacy Policy