Sample Bartender Resume 2
Proven Job Interview
Techniques to Seal the Deal and
Land Your Dream Job Bartending
Proven Job Interview Techniques
To Seal The Deal
And Land Your Dream Job Bartending-- by: Jeremy Sherk
Your mouth is dry, your palms are sweaty, your heart is beating so fast it feels like it's going to pop out of your chest! Even though you've made an awesome sample bartender resume copy.
Sound familiar?
Just a common case of interview anxiety. For most people, interviews are very uncomfortable. The mere thought of them causes anxiety and nervousness... and this is the last impression you want to give a bar manager during an interview!
The competition is fierce in this industry, so why do you always "bomb" during the interview? Especially after crafting your sample bartender resume from eResumes4Vips.
You probably walk out of them and think of all the things you could've said, how you could've answered certain questions, but this doesn't matter, it's how you perform during the interview that gets you the job.
There's already enough things out of your control that you're competing with, so why work against yourself? Your free sample bartender resume has already given you a slight edge over the competition.
Let me show you how to be in your full power during the interview, so that scoring your dream job and leaving the competition in the dust comes easily and effortlessly to you!

Dress The Part
Dress as though you already work there, give the interviewer a rock solid visual of what you'd look like behind the bar... this makes it more probable that they'd consider you for the job.
Remember also that this is the service industry. Unless you are applying to a five star hotel, there's no reason to show up in a suit and tie for the interview. But always have X-tra sample bartender resume copies.
This is trying too hard. Wear the same type of attire the employees wear. Also, bring extra copies of your sample bartender resume for distribution.
Breathe
Before the interview, take a few nice, deep breaths to calm and relax yourself. This helps get oxygen to your brain and also releases tension.
It can be a painful process to be seated and waiting to be interviewed by the employer, this will ease that pain and clear your head so you can "knock 'em dead".
Make Eye Contact
If you can't bring yourself to make eye contact with the interviewer, you can forget about getting the job.
When being asked a question, if your eyes look to the floor or to the side when answering it gives the impression you're not telling the truth for starters, and it also represents a lack of confidence, which isn't something you find among good bartenders.
Look the person in the eye when speaking and more importantly, when listening. This is easier said then done if you're in the habit of not doing it, becoming aware of it is all takes.
More Sample Bartender Resume Tips...
Firm Handshake
Be conscious of your handshake. I cannot stress this enough! A weak handshake gives a terrible first impression of you. That will kill your fantastic sample bartender resume pre-work...
Again, as with poor eye contact, it represents a lack of confidence. This is not what you want to do to kick start the interview.
A nice, firm, handshake gives an excellent first impression and will start the interview off on a strong note. No matter what you have to do, remember to do this.
Want More Sample
Bartender Resume Tips?
Act As If
There's no better remedy out there than "acting as if". Act as if you are the best bartender in the world. Walk into the interview with that attitude and you'll be surprised at the kind of energy you feel and the outlook you have.
You'll tap into raw genius that you never thought you had. You'll answer questions and give the interviewer exactly what they want to hear.
Be Direct
I hardly ever watch TV, but one show I simply cannot miss is The Apprentice. I make it a point to watch this show.
I mean, how often do you get see a billionaire in action? Being able to see the behavior and demeanor of Donald Trump is my sole reason for tuning in.
One thing he preaches in his books and practices in his life is being direct. This is a must during a job interview!
The opposite, rambling and excessive talking, is a sign of nervousness so avoid it at all costs. A lot of people actually are nervous during the interview so rambling is a common thing.
But when you are as direct and to-the-point as possible, this reflects self-confidence and certainty, when you do this you will stand out above and beyond every other applicant.
Do not confuse "direct" with "rude". When answering a question, tell the interview exactly what they need to know, without a life story which only you care about.
If you rather, I can write your resume for a very small fee. Visit me @Fiverr.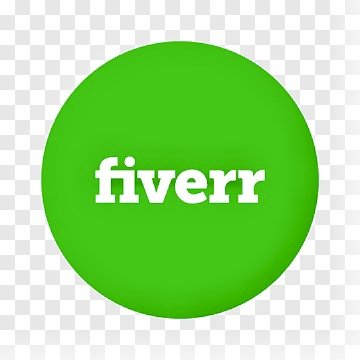 Hire eResumes4Vips to write your resume @Fiverr
You Ask
This may sound like a shock to you, but it's not the interviewer that should be asking all the questions during an interview. The way you want to approach an interview is... you are interviewing them!
By doing this, you may find that they're not the best place to work for after all. You may find out it's not a good fit for you.
For example, the requirement may be for you to pool your tips after each shift. A definite thing to avoid in a potential employer! I explain this, along with everything else you must avoid when "screening" employers in Bartending Secrets Exposed.
Have a written list of questions to ask the interviewer. The one who asks the questions is in control, this is not to say to not let them ask you any questions, but have some of your own to balance things out.
When you have questions for the interviewer and you get them talking, they'll love you for it! People love to talk about themselves and if you can do that you're scoring huge points and establishing a connection. Believe me, it works.
Some not so obvious examples that will impress the interviewer are:
What sort of staff training is in place here?
How long have you been employed here?
What is the nightly sales record in this bar?
Do you allow low-risk, controlled flair bartending?
What is the turnover like in this establishment?
What's stopping you from hiring me today?
Will you allow me one unpaid shift to prove myself?
Have Some Class
Avoid doing what so many people out there do, which is only think about themselves.
What do I mean by this?
I'm talking about the kind of person who walks into the interview and starts asking about pay and vacation time right from the get go.
These questions are focused solely on what's in it for YOU. You don't want to do that. Show some class and character by asking about those types of things towards the end of the interview.
You should start by asking questions about the actual job and how you can best service THEM as an employee. i.e. What you'll be required to do for them, what sort of training is in place, how many shifts will you be able to work etc.
I hope this article gave you some good ideas and gets you thinking about what you can do better to score the bartending job of your dreams!
The author of this article, Jeremy Sherk, is an expert, world-class bartender who has helped thousands of bartenders land their dream job and explode their level of cash tips. Apply Jeremy's advice along with your Free sample bartender resume for amazing results!
<<Go back to Sample Bartender Resume Page<<
Related Site Pages
Sample Bartender Resume 2 to Home Page
Unauthorized copying without the expressed permission of the site owner is prohibited.

@eResumes4Vips.com | All Rights Reserved | Terms of Service | Site Disclaimer | Privacy Policy
Oct 09, 22 11:45 PM

Use eResumes4Vips make a free printable resume help. Find Sample Resume Examples for Students, Waitresses, Executives, Bartenders, and Nurses.

Oct 06, 22 12:52 AM

The Secret is Much More; T Harv Eker Pulls back the Curtain.

Oct 06, 22 12:42 AM

Time Management